Some details are starting to come through on the next-gen 2015 Audi A5, with reports suggesting it will go on a major weight loss program to help improve fuel economy.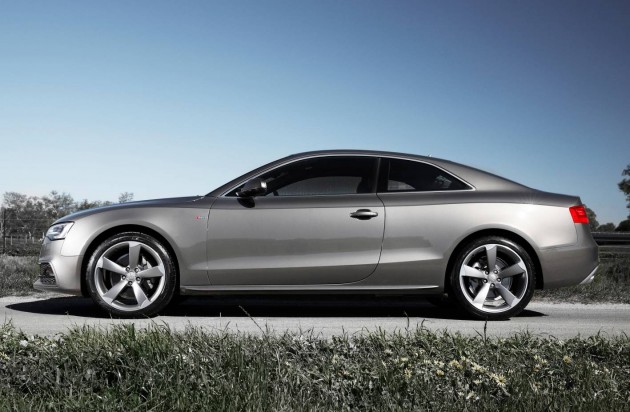 All carmakers are constantly striving to achieve better economy with each and every new model that they bring out. For Audi, one of the ways it will improve efficiency is through weight reduction.
According to a recent Car & Driver report in the US, the next-gen Audi A5 will drop around 90kg from its waist. It's set to achieve this via a more comprehensive use of aluminium in its construction.
While it will carry on using the Volkswagen Group MLB platform, it is being revised and has been dubbed the 'MLB Evo' platform. It will be shared with the next-gen Audi A4.
Other highlights are expected to include LED headlights, an overhauled interior layout with more modern fixtures and fittings, and a new head-up display system.
As for powertrain options, details are yet to be uncovered. It is likely to come with a range of turbo-petrol and turbo-diesel units though, similar to those featured in the current range.
An unveiling is anticipated to take place later this year.