Honda may be planning a baby version of its NSX hybrid supercar, according to reports citing a recent trademark application for a 'ZSX' moniker.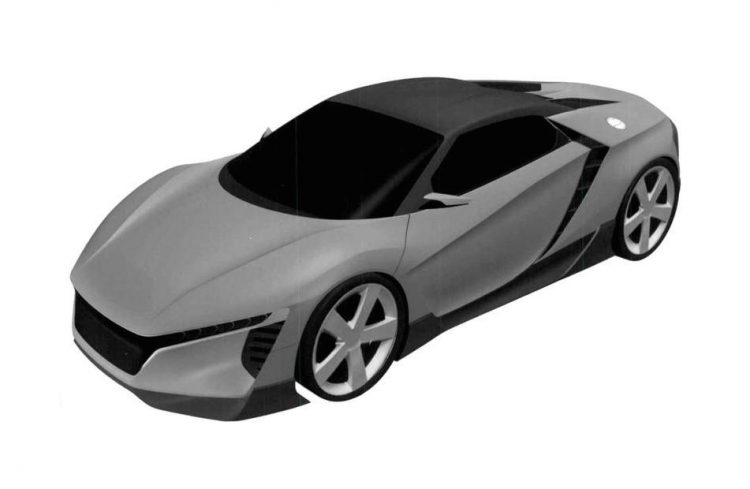 Just weeks ago, Honda submitted a trademark application to the European Union Intellectual Property Office for the letter combination ZSX. Savvy readers out there would be quick to draw similarities to the NSX's name, considering two-thirds of the NSX's identity has been carried over.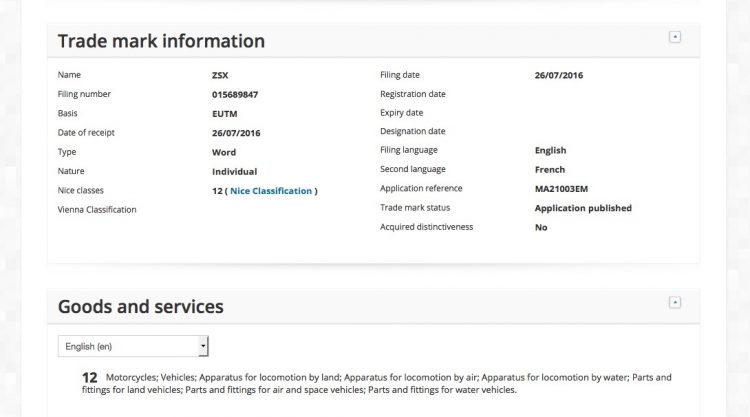 In addition, an unknown source who apparently works as an engineer at Honda in Japan said in an Automoto report that the brand is planning to debut the ZSX as soon as next year, at the North American International Auto Show in Detroit.
The unconfirmed Honda employee also stated the ZSX will be offered first as a coupe, and be powered by a version of Honda's 2.0-litre turbocharged four-cylinder powertrain taken from the Civic Type-R, with electric motors on the front and rear axle. A hard-top version is set to follow shortly after, according to the unnamed source.
There have been several reports claiming to have images of a baby NSX, taken from a patent application last year (pictured above), which detail a vehicle very similar in appearance to the NSX. It was originally thought to be the makings of a new S2000.
Due to the fact that Honda also produces motorcycles, we can't rule it out as a possibility. However, Kawasaki has several bikes beginning with Z (Z1000-R); it's unlikely Honda would launch a brand-new bike that so closely mimics a rival nameplate.
Honda does make a lot of products though, so while we sit in excitement and speculate, the ZSX may well turn out to be a new jetski, boat or even a lawnmower, or nothing at all. At this point, the evidence is becoming quite compelling.