It's no secret BMW is working on the next-gen 'G01' BMW X3, and it's also pretty much confirmed there will be a high-performance M version this time around. Some news is now trickling through regarding the potential engine for the X3 M.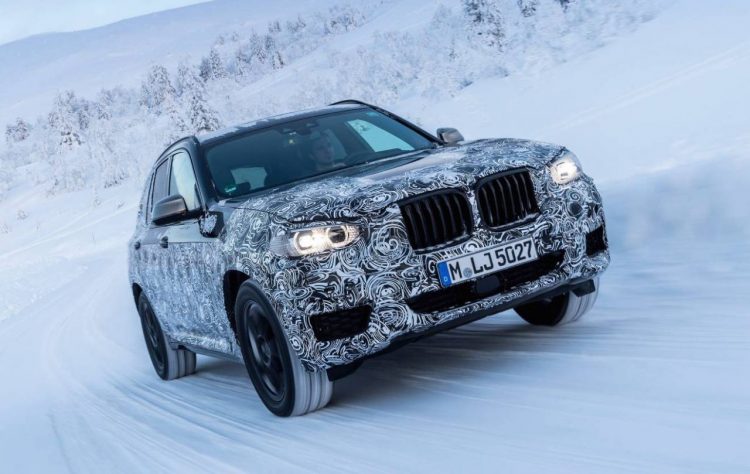 According to an Autoevolution report, BMW engineers are working on a revamped S55 3.0-litre turbo inline six, dubbed 'S58'. The S55 currently powers the M3 and M4, where it produces 317kW an 550Nm.
The S58 is being seen as the successor to the S55, and will apparently debut in the X3 M before being tuned and tweaked for upcoming M3/M4 models. For the X3 outputs are said to be around the 340kW mark, but these could be revised for different M models.
Like the B58 3.0-litre turbo inline six found in cars like the M140i and M240i, the new S58 is set to adopt a water-to-air intercooler placed within the intake plenum. This could help to reduce intake temperatures, aiding performance.
As we found out earlier this month, BMW looks set to introduce a range of performance-inspired variants with the next-gen X3. Some codes seem to have uncovered potential 'M40d', 'M40i', and 'xDrive30e' badges, as well as X3 M. These should help to give BMW a more competitive stance against the latest rivals.
At the moment BMW doesn't offer a performance derivative of the X3, whereas Mercedes-AMG offers the GLC 43 and will introduce the GLC 63, while Audi has the SQ5, and Jaguar has the F-Pace S and is set to launch a V8 version soon.
The new X3 will arrive some time next year, with performance versions potentially coming in soon after.