The Facebook page of BMW M has just posted up an intriguing teaser image, showing what appears to be a racy 2 Series of some sort. Could this be the highly anticipated BMW M2?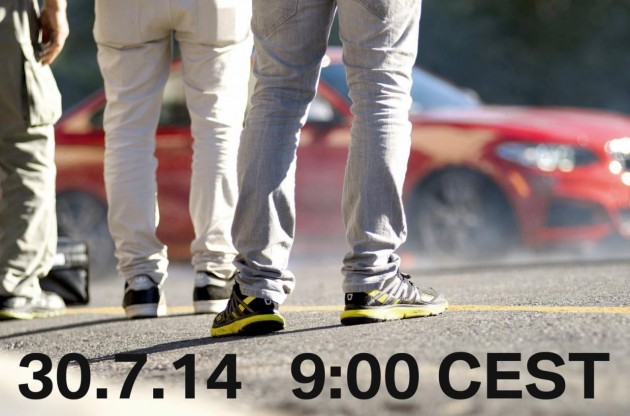 You can just make out a set of large alloy wheels, muscly rear haunches, and an aggressive front bumper bar using traditional M carvings and intakes. There's also some grey side mirrors that we can see, which further suggest this could be a proper M car.
BMW's M division has been spotted test driving prototypes of the new M2 at the Nurburgring, numerous times, so it's no secret one is on the way.
The M2 will be a high-performance coupe based on the recently-announced 2 Series, which is the replacement for the old 1 Series Coupe. In other words, the M2 will be seen as a successor to the crazy little 1 Series M Coupe.
Under the bonnet, the M2 is expected to come with a slightly detuned version of the 3.0-litre twin-turbo inline six that's seen in the new M3. Power will likely be capped at around 280kW, down from the M3's 317kW rating.
Either way, more details will be revealed on July 30. Stay tuned.