VFACTS has released the national vehicle sales figures for Australia for November 2015, showing a number of changes in the popularity rankings.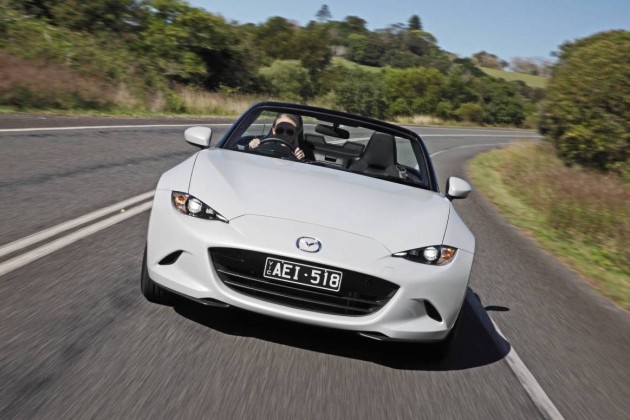 First up, the Corolla is back in the lead after losing out to the HiLux and Hyundai i30 in recent months. We also see the Holden Commodore is climbing back, coming very close to getting into the top five overall most popular vehicles for the month.
In terms of manufacturers, Toyota is on a roll at the moment with a number of new products helping it ride the huge wave it's been gliding along lately. During November, the Japanese manufacturer lead the charts. We see Mazda has overtaken Hyundai for second spot though, with Holden now following in third, compared with the previous month. Nissan has overtaken Ford for fifth spot. The top 10 brands for November 2015 in regards to sales figures were as follows:
Toyota – 18,402 (up from 16,964 of October 2015)
Mazda – 9807 (up from 8532)
Holden – 8889 (up from 8088)
Hyundai – 8416 (down from 9003)
Nissan – 7229 (up from 5961)
Ford – 6332 (up from 6098)
Mitsubishi – 5169 (down from 5508)
Volkswagen – 4441 (down from 4480)
Subaru – 3884 (down from 4112)
Honda – 3067 (down from 3261)
What was the best-selling vehicle overall? It was the Toyota Corolla of course. It posted impressive figures in November, with the new Toyota HiLux closely following behind in second place. To add to the Toyota dominance, the Camry worked its way into the top five. The top five models in terms of outright sales for November 2015 were as follows:
Toyota Corolla – 3430 (up from 3271)
Toyota HiLux – 3369 (up from 3339)
Mazda3 – 3104 (up from 2582)
Ford Ranger – 3028 (up from 2597)
Toyota Camry – 3025 (up from 2141)
Kicking off with the mainstream Medium Cars under $60,000 segment, the Toyota Camry obviously retained top position. It was followed by the Mazda6 once again, with 382 sales, and then the Subaru Liberty with 314 sales. This segment never seems to change in terms of the front runners.
In the executive Medium Cars over $60,000 segment, Mercedes reported a devilish yet winning figure for the C-Class. The top five standings remained very stable, with only the CLA-Class overtaking the Audi A4 for third place. The top five in the segment were as follows:
Mercedes-Benz C-Class – 666 (down from 727)
BMW 3 Series – 314 (down from 391)
Mercedes-Benz CLA-Class – 277 (down from 333)
Audi A4 – 205 (down from 347)
Lexus IS – 139 (down from 198)
Over in the Aussie Large Cars under $70,000 category, Holden posted very impressive figures for the Commodore as mentioned. It was easily able to fend off the rivals, with 2614 sales. Interestingly, the humble Toyota Aurion managed to overtake the slowly dying Ford Falcon for November, with 401 sales versus 502 for the Aurion.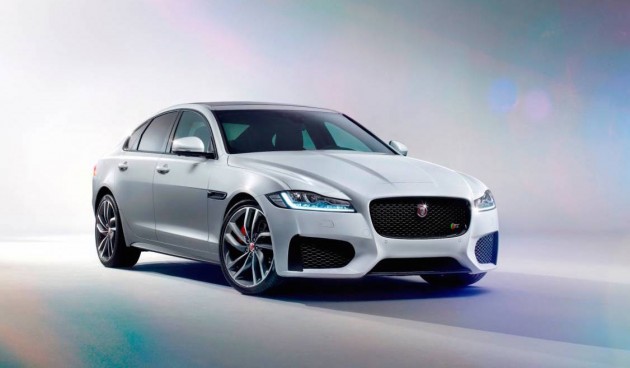 The Large Cars over $70,000 class saw some changes, with the Mercedes E-Class back on top, in front of the BMW 5 Series. Jaguar managed to work its way into fourth spot with the XF, with the updated model just around the corner. Maserati is fast becoming a regular in the top five, sitting nicely in third place for the month. The top five in this segment were as follows:
Mercedes-Benz E-Class – 116 (up from 85 from October)
BMW 5 Series – 57 (down from 89)
Maserati Ghibli – 30 (up from 22)
Jaguar XF – 29 (up from 13)
Mercedes-Benz CLS-Class – 28 (up from 24)/Audi A6 – 28 (up from 16)
With the working week almost over, you'll be interested in heading out for a fun drive on the weekend, which brings us to the Sports Car under $80,000 segment. And it seems you'll be seeing a lot of new Mazda MX-5 roadsters out there. It reported the highest figure for the class in November, thanks to its friendly price tag and extremely fun driving characteristics. The ever-popular Toyota 86 follows closely behind. The top five models in the category were as follows:
Mazda MX-5 – 221 (up from 90)
Toyota 86 – 209 (down from 231)
BMW 2 Series Coupe/Convertible – 176 (up from 109)
Hyundai Veloster – 149 (down from 155)
Holden Astra Sport – 131 (up from 64)
(Subaru WRX – 332 [down from 359] – not officially in this segment)
Up in the hardcore Sport Cars over $80,000 class, the overall standings are exactly the same as October. The BMW 4 Series stands out in front, and rightly so, with its highly capable driving dynamics, followed by the E-Class two-door variants. The top five in this category were as follows:
BMW 4 Series Coupe/Convertible – 140 (up from 124)
Mercedes-Benz E-Class coupe/convertible – 87 (up from 65)
Audi TT – 85 (up from 61)
Lexus RC – 44 (down from 46)
Audi A5 – 33 (down from 36)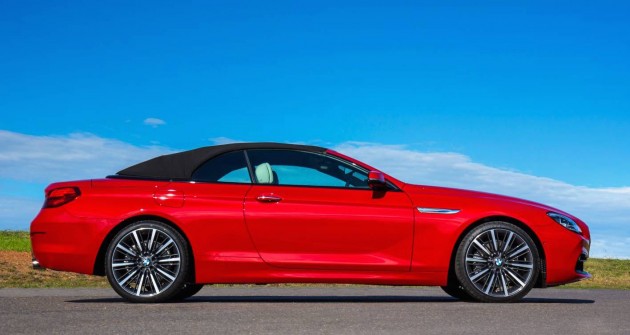 If money is no object to you, you need to be hunting in the Sport Cars over $200,000 class. Like-minded individuals bought more BMW 6 Series models than any other vehicle in the category during November, followed by Bentleys, and then the iconic Porsche 911. The Mercedes-AMG GT worked its way into fourth spot. The top five for the category were as follows:
BMW 6 Series – 20 (down from 21)
Bentley coupe/convertible – 18 (up from 6)
Porsche 911 – 13 (down from 16)
Mercedes-AMG GT – 8 (up from 7)
Ferrari (models not specified) – 7 (down from 9)
In the very competitive 4×4 ute category, the new Toyota HiLux is certainly off to a great start. It reported 2531 sales in November, followed by the Ford Ranger with 2437 sales. The Nissan Navara couldn't quite keep up, but slipped into third place nonetheless with 1857 sales.
For Combined 4×2 and 4×4 ute figures, it is the HiLux once again. It easily stood far ahead of the rest. Interestingly, the Nissan Navara managed to gain traction, propelling itself in third place for the month. The rest of the standings remained stable. The top ten 4×2 and 4×4 combined figures for November 2015 were as follows:
Toyota HiLux – 3369 (up from 3339)
Ford Ranger – 3028 (up from 2597)
Nissan Navara – 2291 (up from 1447)
Mitsubishi Triton – 1694 (up from 1552)
Holden Colorado – 1639 (up from 1410)
Isuzu D-Max – 1288 (up from 1264)
Mazda BT-50 – 1051 (up from 904)
Volkswagen Amarok – 651 (up from 647)
Foton Tunland – 72 (down from 96)
Ssangyong Actyon Sports – 3 (down from 15)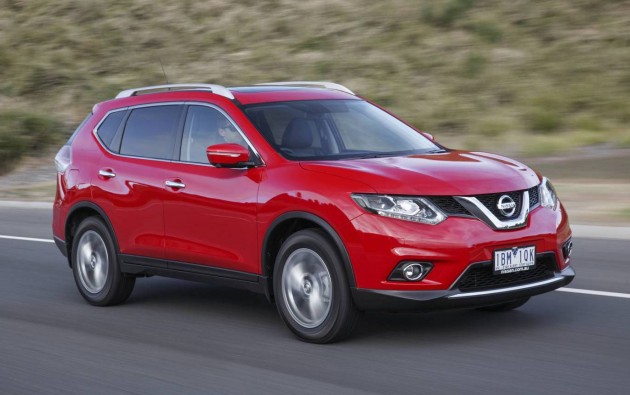 Kicking off the SUV classes, the Mazda CX-3 is still dominating the small under $40k arena. The equally impressive Honda HR-V worked into third place thanks to falling Hyundai ix35 sales – a vehicle now out of production.
In the mid-size class we see the Nissan X-Trail has jumped into first place, overtaking the otherwise immovable Mazda CX-5 from the gold-winning position. Hyundai also reported decent figures for its new Tucson, finally coming onto the board.
For luxury SUV buyers, the new Mercedes-Benz GLC-Class has hit the ground running. In the large class the BMW X5 reported the biggest number, with the Toyota LandCruiser continuing its dominance of the upper large segment. In all SUV segments the top three most popular models during November 2015 were as follows:
SUV Medium above $60,000:
Mercedes-Benz GLC-Class – 321 (new model)
Audi Q5 – 319 (down from 407)
Land Rover Discovery Sport – 294 (up from 271)
SUV Large above $70,000:
BMW X5 – 348 (up from 320)
Land Rover Discovery – 288 (up from 255)
Range Rover Sport – 279 (down from 283)
SUV Upper Large under $100,000:
Toyota LandCruiser – 938 (up from 715)
Nissan Patrol – 138 (down from 152)
Total new vehicle sales in Australia in November were up on October figures. During November, Australian consumers bought 98,639 vehicles, compared with 94,321 in October. Sales were also up 6.9 per cent compared with November 2014, and year-to-date figures are up 3.9 per cent.
In terms of what fuel type buyers went for during November, petrol is still the clear favourite. The figures for private buyers in terms of vehicle fuel type were as follows (passenger, SUV, and light commercial combined):
Petrol – 37,322 (up from 33,177 of October)
Diesel – 12,254 (up from 10,650)
Hybrid – 271 (down from 340)
Electric – 22 (down from 24)
LPG – 11 (down from 15)