Audi is expected to reveal a high-performance diesel SUV at this weekend's Le Mans 24 hour event, based on the Audi Q5. The new model would become the most powerful Q5 in the range. (UPDATE: official details at the bottom.)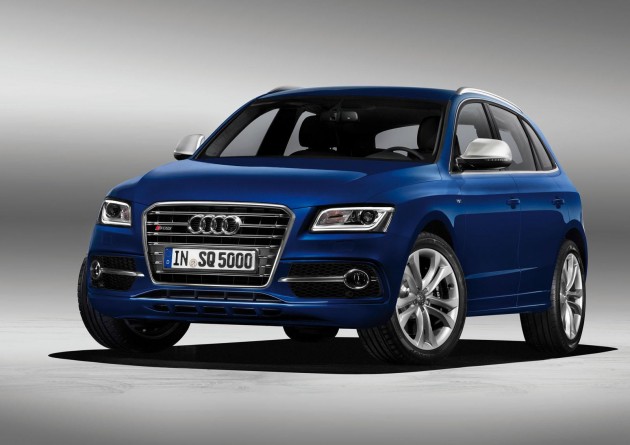 According to an Auto Express report in the UK, the new model will be powered by a 3.0-litre twin-turbo-diesel V6 engine producing around 230kW and 640Nm. This is some serious power for a mid-size SUV, and as a result, acceleration from 0-100km/h could be handled in around 5.1 seconds.
The new model is also expected to feature various sporty highlights, such as beefier brakes, sports suspension, large alloy wheels, and a subtle bodykit with front and rear spoilers.
Launching such a model would certainly give Audi a competitive edge against the offerings from BMW and Mercedes-Benz. BMW is about to launch the larger X5 M50d triple-turbo in Australia with 280kW, however, its most powerful X3 (rival) produces 190kW. Mercedes-Benz does not offer an SUV in this class.
In Australia, the most powerful Q5 versions on sale are the 3.2 FSI petrol V6 with 195kW and 330Nm, and the 3.0 TDI with 176kW and 500Nm. Prices start at $73,500 for the petrol, and $75,500 for the diesel.
UPDATE: Audi has revealed the new model, called the Audi SQ5. The original specifications reported above were correct, with power coming from a 3.0-litre twin-turbo-diesel V6 producing 230kW and 650Nm. Acceleration from 0-100km/h is done and dusted in 5.1 seconds, while the combined cycle fuel consumption rating is just 7.2L/100km.
The new model will go on sale, at least in Europe, early in 2013. It's unknown at this stage if the model will become available in Australia. We'll keep you updated.