Land Rover has been spotted test driving mysterious prototypes in Europe believed to be the beginnings of an expected Range Rover Sport 'Coupe'.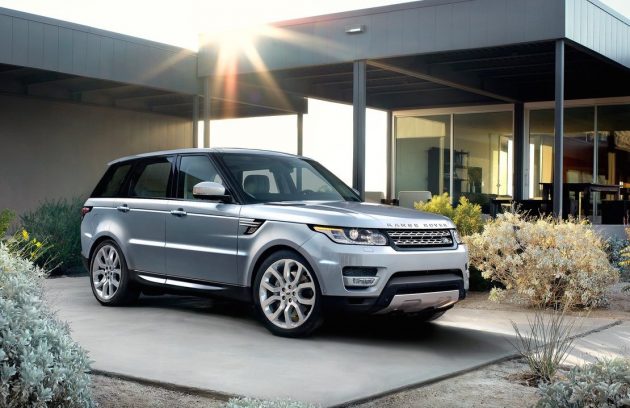 The British marque is believed to be planning a rival to the BMW X6 and the recent introduction of the Mercedes GLE Coupe. Audi is also set to be planning a large coupe SUV, although it could be a fully electric vehicle.
Judging by the spy shots posted up by other media, which PerformanceDrive doesn't have access to, the Range Rover Sport Coupe (name not confirmed) will take on a similar design as the regular Sport (above), but from the back of the front door things change.
It looks like it will come with unique, smaller rear doors that sit under a sloping roofline. The tailgate is also completely unique, presenting a more sporty coupe-like profile. This, of course, is likely to see reduced cargo space.
According to reports the new model won't be underpinned by the current Sport. Instead, it's set to adopt the newer iQ[AI] platform that's used on the Jaguar F-Pace SUV. With this we can expect weight to be decreased over the regular Sport model, helping to provide a more dynamic driving feel.
As for the powertrain options, there's speak of a hybrid being on the way and even a fully electric version. To start with though we can probably expect the company's 3.0-litre supercharged V6 in various tunes, as well as the 5.0-litre supercharged V8 for the top models. Land Rover might even introduce a high-performance SVR model.
There's been no confirmation from Land Rover at this stage but we might be shown a concept version at the upcoming Paris motor show in October. We'll keep you updated.
UPDATE: A prototype has been spotted on the Nurburgring. See below.