The official VFACTS figures for Australian new vehicle registrations for August 2013 have been released, and the Mazda3 has climbed its way back to the top spot. Overall industry sales did drop by 0.2 per cent compared with the same month last year. The drop has been put down to the government's change to the Fringe Benefits Tax, which came into affect in mid-July.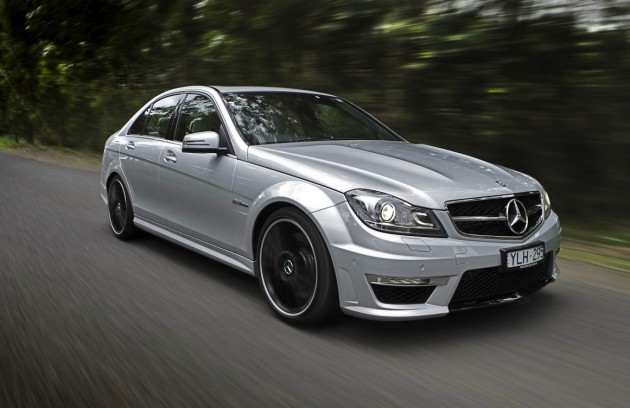 Business-based purchases dropped by around 10 per cent compared with August 2012, with light commercial vehicles taking the biggest blow with a 23.4 per cent decrease in sales. Tony Weber, chief executive at Federal Chamber of Automotive Industries, spoke about the impact of the FBT changes, saying,
"Unfortunately, but not unexpectedly, the FBT change is impacting on sales data. This indicates consumers are having to stall or forgo their purchases of new vehicles.

"Without the return of the statutory formula method for salary-sacrificed and employer-provided cars, the FCAI and its members expect sales will continue to decrease through the rest of the year and into 2014, as the full impact on fleet sales works its way through the system."
Toyota remains as the most popular manufacturer and is heading towards a market-leading 150,000 sales so far this year. Toyota sold 17,758 vehicles during August, putting it on the map with 141,301 sales so far this year. The figure is thousands ahead of the second most popular brand, Holden, which reported 72,290 sales.
The standings for the top ten manufacturers in terms of sales remained unchanged except for the bottom two; Honda overtook Subaru to claim ninth spot. The top ten manufacturers were as follows:
1. Toyota – 17,758 (up from 17,433 of July)
2. Holden – 10,606 (up from 10,137)
3. Mazda – 9825 (up from 8525)
4. Hyundai – 7808 (down from 8009)
5. Ford – 6222 (down from 6733)
6. Mitsubishi – 5626 (down from 5655)
7. Nissan – 4765 (down from 5074)
8. Volkswagen – 4505 (up from 3705)
9. Honda – 3304 (up from 2746)
10. Subaru – 2881 (down from 3102)
As for the most popular vehicle model overall for August, it was the Mazda3. After a few months missing out on the top position with the Toyota Corolla proving more popular, the Mazda3 more than made up for it with a clear lead in August. Sales are likely to increase as dealers ramp up the existing model to make way for the all-new version due early next year (pictured below).
The top five vehicles for August 2013 in terms of outright sales were as follows:
1. Mazda3 – 4188 (up from 3464)
2. Toyota Corolla – 3681 (down from 3945)
3. Toyota HiLux – 2884 (down from 2971)
4. Holden Commodore – 2809 (down from 2827)
5. Hyundai i30 – 2552 (up from 2290)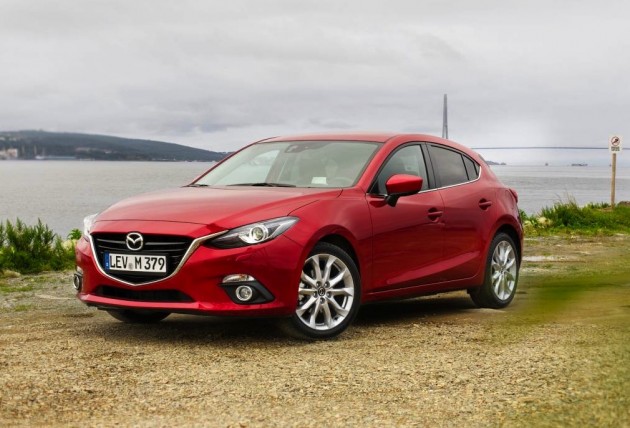 In the Large Cars under $70,000 segment, the Holden VF Commodore is still going strong, posting 2809 sales in August. It wasn't enough to beat the previous month's effort, however, it was easily enough to hold off any competition. Ford sold just 573 versions of the Falcon, while Toyota has held onto second place with the Aurion with 655 sales.
Falcon sales have unfortunately been dropping all year. The company took a big blow from Holden with the launch of the VF. Ford will need to do something special for the next Falcon due next year to leave on a positive, before the company closes down in Australia in 2016.
Up in the Large Cars over $70,000 category, the standings remain largely unchanged from July standings, with the Mercedes-Benz E-Class outselling its main rivals by quite a margin. The Mercedes-Benz CLS-Class moved up into fifth place, pushing out the Audi A6. The top five vehicle sales figures in this category were as follows:
1. Mercedes-Benz E-Class – 129 (up from 127 in July)
2. BMW 5 Series – 84 (down from 124)
3. Jaguar XF – 70 (down from 78)
4. Mercedes-Benz CLS-Class – 35 (up from 25)
=5. Lexus GS – 34 (down from 46)
=5. Audi A6 – 34 (down from 38)
In the mildly sporty Medium Cars under $60,000 segment, Toyota, of course, was leaps and bounds ahead of any rival with 2281 sales of the Camry. The Mazda6 remained the next favourite with 669 sales, followed by the Ford Mondeo with 320 sales.
Up one rung in the luxury Medium Cars over $60,000 segment, Mercedes-Benz stormed through with C-Class sales increasing significantly from 355 in July to 861 in August. The figure is the highest the local arm has seen since March. It was more than enough to overshadow its main rival, the BMW 3 Series, despite the Beemer seeing some increases on the previous month's top-spot effort. The new Lexus IS range remained steady in third spot. The top five in this segment were as follows:
1. Mercedes-Benz C-Class – 861 (up from 355)
2. BMW 3 Series – 515 (up from 487)
3. Lexus IS – 298 (down from 299)
4. Audi A4 – 192 (up from 264)
5. Audi A5 Sportback – 51 (up from 50)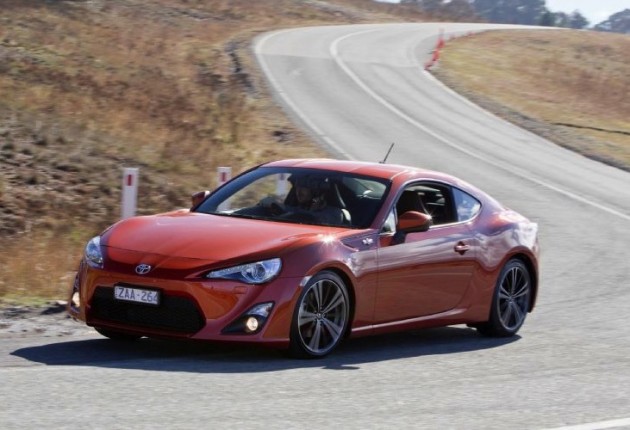 Over in the Sports Car under $80,000 segment, sales of the Toyota 86 skyrocketed to 753, excelling ahead of the popular Hyundai Veloster. A Toyota representative previously told PerformanceDrive that sales are mostly down to supply. If the supply is there, even more sales would likely be made. It's partner car, the Subaru BRZ, has a tighter supply resulting in fewer sales, however, the BRZ is a more exclusive vehicle, on purpose. The top five sellers in this category were as follows:
1. Toyota 86 – 753 (up from 589 sales in July)
2. Hyundai Veloster – 307 (down from 340)
3. Mercedes-Benz C-Class Coupe – 292 (up from 97)
4. Subaru BRZ – 91 (down from 118)
5. BMW 1 Series Coupe/Convertible – 84 (down from 94)
In the premium Sport Cars over $80,000 segment, the new Mercedes-Benz E-class Coupe and Cabrio kicked off a great start, outshining its main rivals by considerable amounts. The Audi A5 also moved up into second position to overtake the previous month's best-seller, the BMW 3 Series Coupe and Convertible. The top five sellers in this category were as follows:
1. Mercedes-Benz E-Class Coupe/Cabrio – 112 (up from 63)
2. Audi A5 – 75 (up from 59)
3. BMW 3 Series Coupe/Convertible – 71 (down from 87)
4. Mercedes-Benz SLK – 32 (up from 27)
5. Porsche Boxster – 20 (up from 17)
In the high-end Sport Cars over $200,000 segment, the Porsche 911 has held onto the top spot reporting 19 sales. Ferrari was nowhere to be seen in the top five in August, with sales dropping from nine in July to just three in August. The rest of the lineup in the top five remained steady.
1. Porsche 911 – 19 (down from 20 in July)
2. BMW 6 Series – 17 (down from 18)
3. Mercedes-Benz SL-Class – 10 (up from 8)
4. Maserati (models not specified) – 8 (down from 9)
5. Jaguar XK – 5 (down from 7)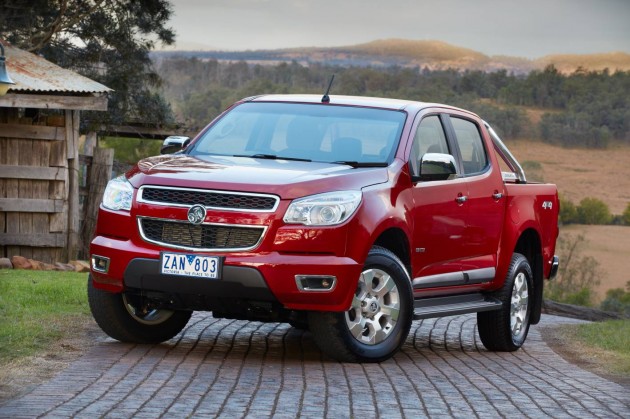 In the highly popular 4×4 ute segment, the Toyota HiLux is still the most popular even though the segments took a blow as mentioned at the beginning. Sales did drop compared with the previous month's effort, going from 2098 sales in July to 2053 in August.
Interestingly, some rivals were able to hold on as they could be the vehicles that private owners are buying, as opposed to fleet buys, and might have been less affected by the FBT changes. Holden stood out in second position with the Colorado, posting 1396 sales, followed by the Nissan Navara (1379).
As for the combined 4×2 and 4×4 ute sales, the Toyota HiLux again, remains king. Some major shuffling took place in the top ten though, with the Holden Colorado moving up from fourth spot in July to second place. The Mitsubishi Triton dropped down to fifth place, while the Volkswagen Amarok moved up one position into seventh. The top ten 4×2 and 4×4 combined figures for August 2013 were as follows:
1. Toyota HiLux – 2884 (down from 2971 in July)
2. Holden Colorado – 1717 (up from 1694)
3. Ford Ranger – 1689 (down from 1781)
4. Nissan Navara – 1488 (up from 1237)
5. Mitsubishi Triton – 1371 (down from 1766)
6. Mazda BT-50 – 1317 (up from 1147)
7. Volkswagen Amarok – 716 (up from 631)
8. Izusu D-Max – 705 (down from 855)
9. Great Wall V200 – 159 (down from 165)
10. Great Wall V240 – 119 (up from 114)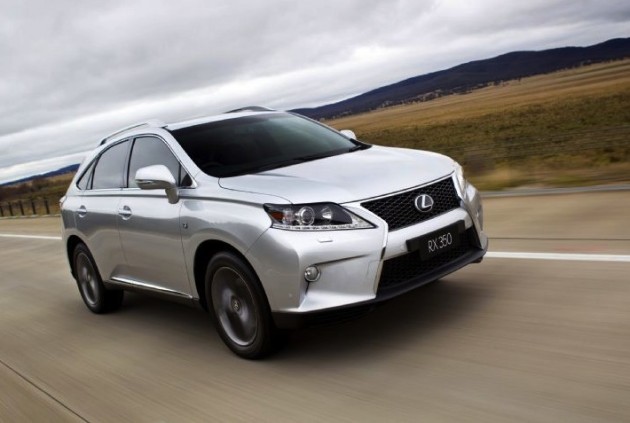 Lastly, the SUV market categories saw some changes. The recently updated Jeep Grand Cherokee is still going strong and leading its segment, while the medium above $60k segment standings were completely reversed from July, with the Audi Q5 standing as most popular.
In the premium large SUV segment, the BMW X5 took another leap to improve its lead, while the Lexus RX moved into third spot, pushing out the Land Rover Discovery in the process.
The smaller categories remained mostly unchanged in terms of standings, however, there was a sale increase trend across the board for most manufacturers.
In all SUV segments, the top-sellers for August 2o13 were as follows:
SUV Small under $40,000:
Hyundai ix35 – 1692 (up from 1401 in July)
Nissan Dualis – 1026 (up from 944)
Subaru XV – 862 (up from 511)
SUV Small above $40,000:
Audi Q3 – 226 (down from 246)
BMW X1 – 151 (up from 150)
MINI Countryman – 40 (up from 38)
SUV Medium under $60,000:
Mazda CX-5 – 1914 (up from 1638)
Toyota RAV4 – 1780 (up from 1521)
Subaru Forester – 1078 (up from 888)
SUV Medium above $60,000:
Audi Q5 – 230 (up from 205)
BMW X3 – 202 (down from 216)
Range Rover Evoque – 185 (down from 267)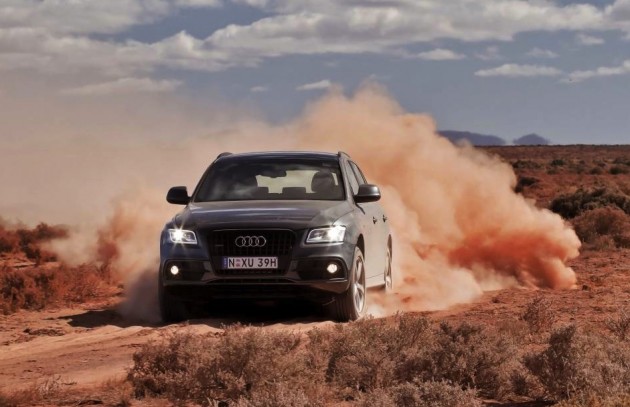 SUV Large under $70,000:
Jeep Grand Cherokee – 1319 (up from 1196 in July)
Holden Captiva 7 – 1255 (up from 1016)
Toyota Prado – 1235 (up from 1059)
SUV Large above $70,000:
BMW X5 – 336 (up from 295)
Mercedes-Benz M-Class – 205 (down from 227)
Lexus RX – 174 (up from 136)
SUV Upper Large under $100,000:
Toyota LandCruiser – 822 (up from 686)
Nissan Patrol – 119 (down from 198)
SUV Upper Large above $100,000:
Mercedes-Benz GL-Class – 35 (down from 56)
Range Rover – 21 (up from 16)
Lexus LX – 13 (up from 10)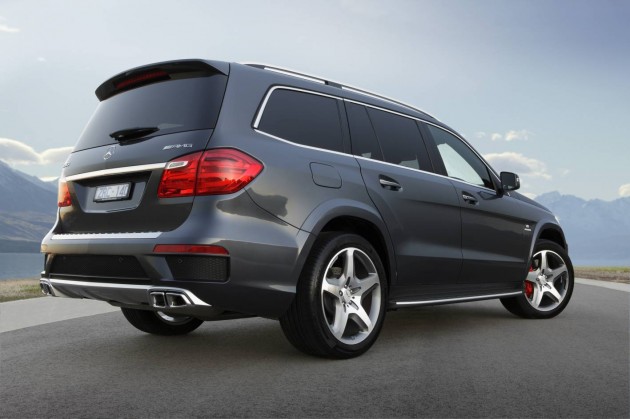 Overall, new vehicle sales in Australia in August increased slightly compared with July figures. 93,336 new vehicle registrations were made in August compared with 90,235 in July. Overall sales were down compared with August 2012 figures; 93,552.
As for what fuel types buyers preferred in August, the sales figures for private buyers in terms of vehicle fuel were as follows (passenger, SUV, and light commercial combined):
Petrol – 38,007 (up from 33,244 in July)
Diesel – 11,990 (up from 11,084)
Hybrid – 460 (up from 382)
LPG – 31 (down from 33)
Electric – 9 (equal)