The Subaru BRZ GT300 Super GT car has begun testing at the Fuji Speedway in Japan. Subaru will be competing in the 2012 Super GT series, which commences later next month.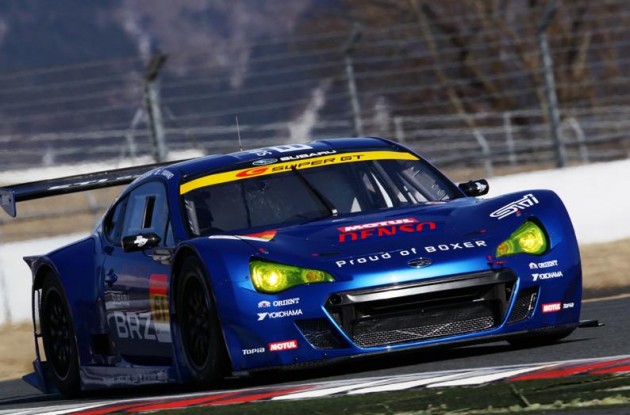 Obviously, the GT300 doesn't share much with its production counterpart. There's a full race bodykit with widened wheel arches, a sophisticated roll cage system inside, and various spoilers and contours to assist in air flow and downforce.
Instead of the naturally aspirated 2.0-litre boxer engine, producing 147kW in the production car, the BRZ GT300 car features a turbocharged version producing just under the 300hp (224kW) Super GT GT300 regulations.
One of the drivers of the BRZ GT300, Tetsuya Yamano, recently spoke about the new car, saying,
"This season, how we fight in the BRZ, which is at the centre of attention, and how we develop it are important. While feeling a very strong sense of responsibility, I predict the start of the season to be very tough.

"Making the most of the BRZ's low centre of gravity, I would like to specifically demonstrate its cornering speed. I want to make sure that we finish on the podium at SUGO, Motegi, Suzuka, and Autopolis where there are many corners."
Click play on the video below for a taste of its sound.