Porsche CEO Matthias Mueller recently expressed interest in creating a modern take of the Porsche 550 Spyder which he says could be called the Porsche 551 Spyder. The car will be a retake on the original Porsche 550 which was an open-top sports car made famous by James Dean.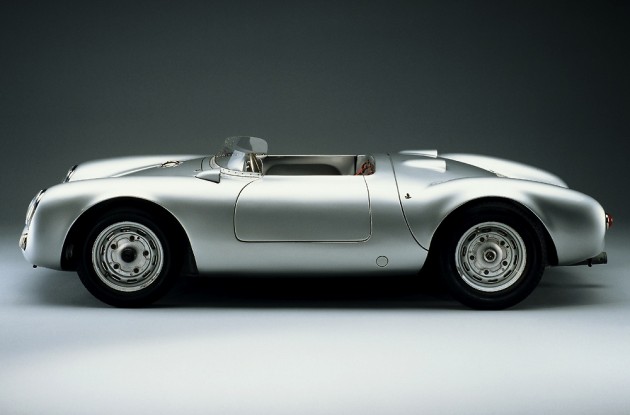 Porsche's boss said in a German Handelsblatt report that he would like to see Porsche remake a two-seater convertible taking inspiration from the original classic that James Dean was driving at the time of his famous yet horrific fatal accident. Mueller said,
"I can well imagine that a modern version of James Dean's famous Porsche would please our clients. I am fascinated by the idea of reviving this technical legend."
Mueller said that the sports 551 would not be a retro remake but more of a desirable modern-day two-seat sports car.
The original Porsche 550 Spyder was considered a very fast and quite exotic sports car in its day, sporting a 1.5-litre quad-cam flat-six mid-mounted engine and a very lightweight spaceframe chassis.
Meanwhile, other international reports say Porsche is already working on a new convertible which is being pitched to slot underneath the Porsche Boxster, this would make the 550 Porsche's new entry-level model.
As far as details go, the Porsche 550/551 remake is said to receive an aluminium chassis to be be built alongside the upcoming Audi R4 roadster. The new chassis could be further based on the one developed for the Volkswagen BlueSport Concept that was first unveiled at the 2009 North America International Auto Show in Detroit.
Reports say the new baby Boxster, or Porsche 551 or whatever it is decided to be called, will feature a 2.5-litre flat-four engine, which, in turbocharged form, will produce as much as 269kW (360hp).
Since the new 551 Spyder will be placed underneath the Porsche Boxster, prices are expected to kick off below the price of the entry-level Boxster – around $100,000.
An $80,000 Porsche would certainly do us nicely, bring it on. The
Be sure to check back on our front page for more details as we'll be following this one closely.