Rumour has it a more sporty and more powerful Skoda Octavia RS is on the way, featuring a slightly different version of the Volkswagen Golf R engine.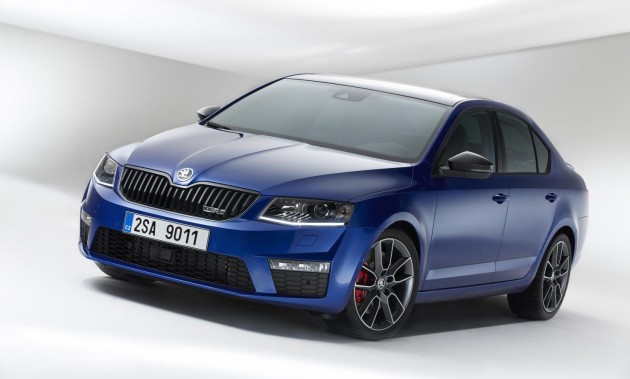 The Golf R and the Octavia RS use the same engine, fundamentally. It's the widely used EA888 2.0-litre turbo that has been around in Golf GTI models for years.
According to various sources Skoda is thinking of tweaking the engine to produce around 206kW and fit it to a more sporty Octavia RS. The aspect that will make things more interesting is the fact the Octavia is front-wheel drive.
It's believed Skoda will retain the front-drive layout, however, most of the chassis is set to be beefed up with stiffer suspension, bigger alloy wheels and wider tyres, and more serious brakes. A revised bodykit of some kind is also likely.
There's been no official confirmation just yet so we'll have to wait and see, but reports say the variant will likely be a limited edition celebrating the company's 40th anniversary. It's expected to arrive some time in 2015.
To refresh your memory, the current Octavia RS packs 162kW (same as Golf GTI) and is available in manual and dual-clutch auto forms. Acceleration from 0-100km/h takes 6.8 seconds (manual).