Images of the Lexus LF-SA concept as previewed a couple of weeks ago have surfaced online just days before its official unveiling at the Geneva Motor Show.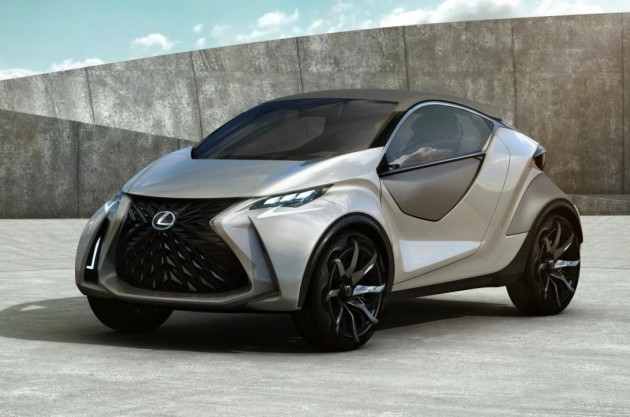 As expected, the concept gives us a glimpse of a possible compact car direction for Lexus. There has been talk of the Toyota-owned brand considering introducing a model smaller than the CT 200h.
The LF-SA concept could preview an Audi A1 rival of the future, potentially based on the Toyota Yaris (loosely). Judging by the exterior of the car in these images, the LF-SA is about the size of the Yaris, only is shows of a striking exterior design.
At the front there's the typical spindle grille layout as featured on all modern Lexus models, as well as tiny LED headlights, bulging wheel arches, and unique multi-layer doors with black pillars.
Around at the back is a sharp and busy design theme with a corrugated contour that runs from the rear windscreen down to the exhausts. There's also high-mounted taillights to give the impression of an larger SUV, and a large rear bumper bar for even more presence.
Technical specifications are yet to be revealed, however, it is likely to feature a hybrid powertrain of some kind, especially in concept form like this. We'll be sure to provide all official details as soon as we hear more.