It seems Audi is getting closer to revealing its new performance-focused diesel SUV, dubbed the SQ7, as various prototypes have recently been spotted out and about in Europe.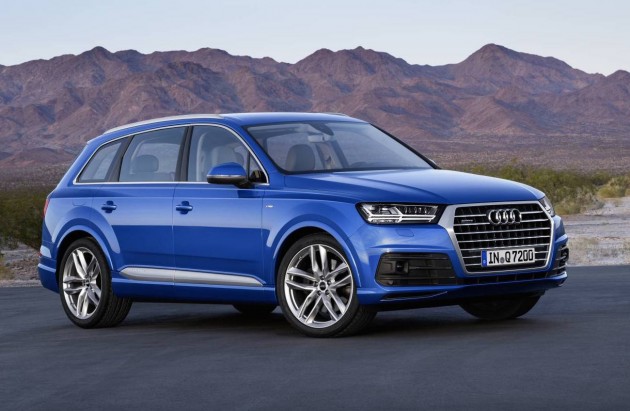 The new SQ7, based on the new-generation Q7 large SUV, is set to be Audi's answer to vehicles like the BMW X5 M50d. It will be a proper 'S' model too, sitting as the bigger brother to the current SQ5.
According to reports the new variant will come with a 4.0-litre turbo-diesel V8 using e-turbo technology. There's reason to believe the engine will be similar to the e-turbo-equipped RS 5 TDI-e concept from last year.
In the concept, the unit was a 4.2-litre and produced 280kW and 750Nm. Rumours suggest it will be revised slightly for the big Q7, potentially offering well over 300kW and even more torque for the hefty SUV.
Given the regular 3.0 TDI Q7 can cover 0-100km/h in 6.3 seconds with its 200kW/600Nm output, the SQ7 will probably see the dash done and dusted in the 5.0-second range. Along with offering brutish performance, the model is expected to offer excellent fuel economy.
Like other S models, the SQ7 is set to come with sporty styling enhancements, including large exhausts, big alloy wheels hiding beefy brakes, unique body trimmings, silver side mirrors and front grille, and a spruced up interior with bucket seats.
There's no official confirmation on the model just yet, but word has it it will debut some time in 2016. We'll keep you updated.
Note: Regular 2015 Audi Q7 shown with S-Line package