Just ten years ago it would have been very hard to believe a diesel car could offer such serious acceleration as the new BMW M550d. As you'll see in this very early test drive video below, conducted by Germany's Sport Auto magazine, the new tri-turbo diesel goes like an angry train.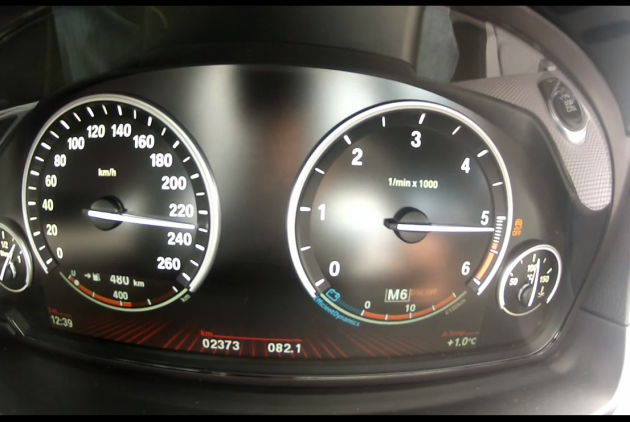 The BMW M550d features a triple-turbo-diesel 3.0-litre inline six engine producing a remarkable 280kW of power and 740Nm of torque. It's enough oomph to see 0-100km/h done and dusted in 4.7 seconds, and enough to hit the 250km/h speed limiter in no time.
Maximum redline is 5400rpm, which is quite high for a diesel. And as you'll see, the engine sounds like a roaring V8 more than it sounds like a diesel. There's a distinct low rumble. Yes, the engine does seem to tick and clack on idle, but you have to be blown away by the performance, and overall excitement and g force the driver must be feeling.
Perhaps the next-best thing to all this is the fuel economy. BMW says the official average rating is just 6.3L/100km for the M550d – around the same as a Ford Focus with 125kW. Click play below to take a look.
The BMW M Performance diesel is headed for Australia during the middle of this year, but only in the BMW X6 M50d and the BMW X5 M50d at this stage – the M550d is only being produced in left-hand drive for now. Head over to our previous BMW M Performance story for more details including indications on pricing.