Just hours before the big 2016 Toyota HiLux reveal, a truck carrying several spanking new examples crashed in Thailand.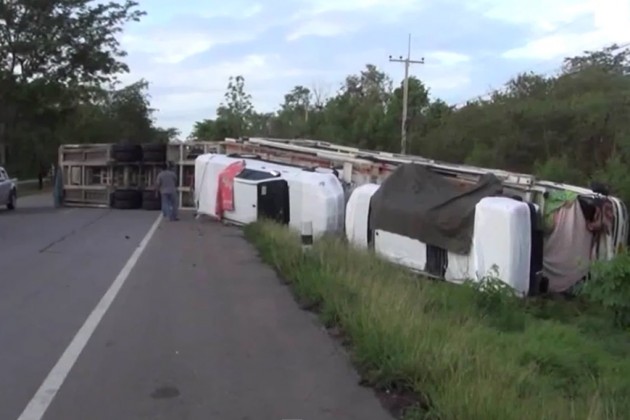 The crash involved six brand new Toyota HiLux models which were all damaged in the crash, taking place in the Lampang Province. At least one of the vehicles broke free from the truck and rolled down an embankment.
According to reports, the driver of the Isuzu truck escaped without serious injury. Authorities are putting high speed and the heavy load as the main cause of the incident.
Toyota is planning to reveal the new model today at a special event in Thailand. But it looks like the event will probably be short six vehicles. Take a look at the video below for various shots taken shortly after the crash.