Audi is apparently thinking of introducing a hotter 'Plus' version of the cracking Audi S3 performance compact. Rumour has it Audi is working on significantly upgrading the 'EA888' 2.0-litre TFSI engine for such a model.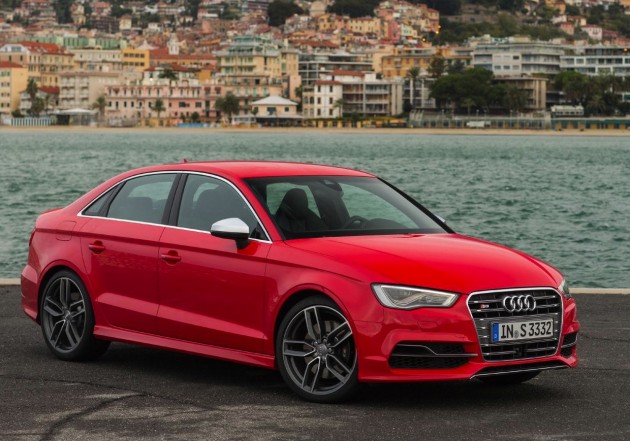 It's understood Audi is using the help of Friedrich Eichler, former Mercedes AMG head of engines, to tune the bejesus out of the already highly strung 2.0-litre S3 unit. In its current form it produces 221kW. The tweaked engine is tipped to produce somewhere around 280kW.
If it is true, the engine will overshadow the Mercedes A 45 AMG engine (265kW) and become the most powerful production 2.0-litre in the world.
According to reports, Audi is apparently looking to introduce an S3 Plus model to slot something between the S3 and the upcoming 2.5-litre RS 3.
We heard news that Volkswagen is planning to introduce a special Golf R Evo concept at the upcoming Beijing Motor Show. There's reason to believe the concept could feature this same massively powerful unit.
Nothing is official at this stage though so we'll have to wait and see. Fingers crossed.