BMW has been spotted testing what is believed to be the makings of a BMW M4 CSL. Yes, the CSL badge is set to return, making its way onto BMW's hardcore and lightweight track-ready machines.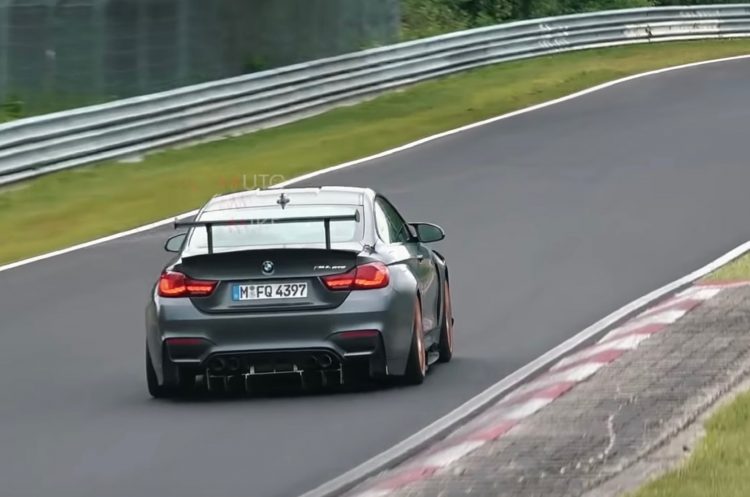 It's understood BMW is planning to introduce an M4 CSL as a replacement to the limited edition GTS. And in fact this prototype appears to be based on the GTS, wearing most of the GTS's hardcore aero kit and even features the GTS badge. But the question on everyone's mind is, why would BMW be testing a model that has already sold out?
There aren't many highlights that really stand out for us, in terms of separating the CSL from the GTS. However, prototypes can be very deceiving. The front guards feature race-like vents, with a big extraction vent behind the front wheel, and the lower aero skirting appears to be more aggressive than what's on the GTS. It's expected the CSL will be even lighter in weight than the GTS too, thanks to an increased use of carbon fibre in its construction.
Those who remember the last CSL, based on the 2004 BMW M3, will be quick to point out that it came with a number of carbon fibre components. For the new model the bonnet and boot lid could be made from the stuff, while the door cards might get the 'natural fibre' treatment as featured on the M4 CS.
Under the bonnet BMW M may further tune the 3.0-litre twin-turbo inline six engine so that it produces even more than the GTS's 368kW/600Nm output. How much more could possibly be extracted from the 3.0L unit? We'll have to wait and see.
Like the last CSL, the interior is likely to be very stripped out and bare, with serious bucket seats for the front passengers, very little in the way of on-board entertainment and fancy climate, with again, more carbon fibre to replace necessary trimmings.
Check out the video below for a preview. We'd suggest a full debut might take place before the end of the year. Given the CS is available in Australia the CSL will probably follow.