You've heard of the Audi RS Q3 performance SUV? Well, it seems Audi is planning an RS Q5, slightly larger performance SUV that could debut as early as next year.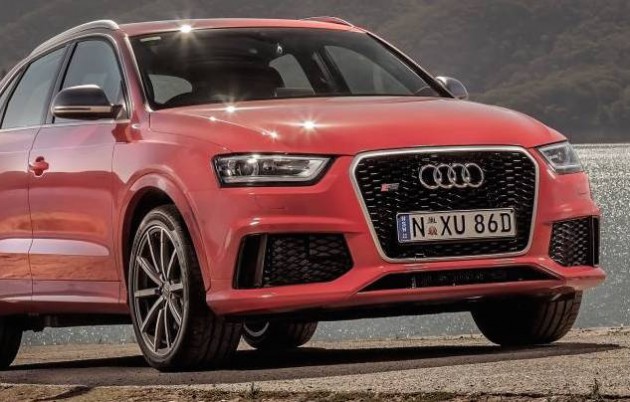 The exciting news stems from an Autocar report in the UK that says a new performance Q5 is currently being developed by Audi's Quattro division in Germany. It's apparently being pitched to help bolster the company's presence in the performance SUV scene in the coming years.
At the moment the company only offers the RS Q3 in terms of outright performance SUVs, while the existing SQ5 is more of a sports SUV with various frills and a gutsy diesel engine. The new RS Q5 will be a step above.
There's speak of a potent 3.0-litre twin-turbo V6 petrol engine working its way under the bonnet, reportedly derived from the upcoming RS 4 engine. Audi is set to drop the 4.2-litre naturally aspirated V8 and replace it with a powerful turbo six for the next RS 4.
Output is expected to sit at around the 330kW mark for the RS Q5 and RS 4, although a 'plus' variant could see this figure boosted higher particularly for the RS 4. Speaking with the publication, Audi chairman Rupert Stadler said:
"We've identified increasing demand for performance-based SUVs in all of our key global markets. When we launched the RS Q3 we expected it to do well, but the sales have topped our expectations. We think we can build on this with a larger and more powerful model."
Like other 'RS' models, including the RS Q3, the Q5 version is likely to come packed with bespoke suspension, brakes, wheels, and a unique bodykit. The interior will also be spruced up, with bucket seats, RS badging, and a special instrument cluster.
Production is set to kick off during the second half of 2017. An Australian introduction is yet to be confirmed, however, gauging by the success of Audi sports models in this country we'd be guessing it will be offered locally.