Another year and another Australian summer celebration of muscle cars and car enthusiasts. Yep, we're talking about Summernats 31, which took place over the weekend at the Exhibition Park in Canberra.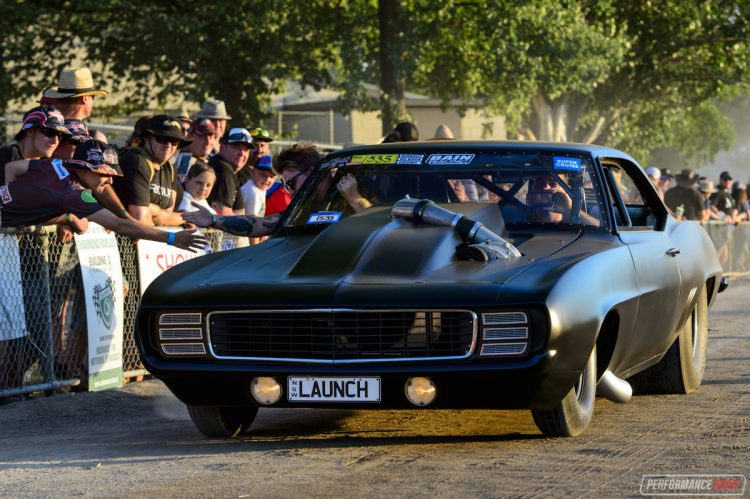 The 31st event was again a very popular one, following up on last year's 30th anniversary special. This year there were 2135 cars entered, which is the second-highest entrant figure ever in the event's history, following last year's record-breaking effort – whoever says the car tuning scene is diminishing is simply wrong.
Over 105,000 joined in the festivities over the four-day event, which ran from Thursday to Sunday, with an awesome lineup of entertainment provided for the popular Saturday night partying. It kicked off with the Supercruise whereby the immaculate show cars parade around the ground, followed by a fireworks display, and then Wolfmother played live on stage.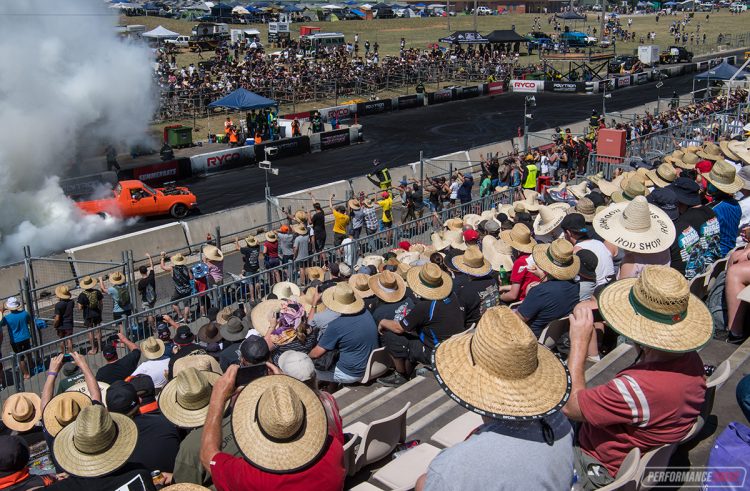 Throughout the course of the four-day event, entrants competed in various segments, including Horsepower Hero, with tuned cars hitting the dyno to fight for the title for various car categories, along with the Burnout Masters at the dedicated burnout pad, as well as the Show and Shine exhibition in the hall for the more prestigious and painstakingly built project cars.
An overall award was handed to the best built street machine as usual, called the Summernats Grand Champion. And this year it went to Grant Connor and his 1967 Ford Falcon. The judges were impressed by the perfection in design in all areas. Connor said:
"What an unbelievable feeling. I never imagined I would ever win Grand Champion. I was hoping for a couple of smaller awards, but this is surreal. I have to thank my family and partner for all of their support."
Winning the Burnout Master trophy for 2018 was Matt James in his Holden VF Commodore ute, also known as UNWANTED. It was not only a nicely presented street machine with thorough detailing, it also featured a ground-shaking and ear-punishing supercharged V8 to turn the rear tread into dust.
The scorching heat on the Saturday and Sunday certainly put some of the cars to the test, especially during the burnout competition. In fact, for next year we'd suggest the organisers build an extended sheltered area for the main burnout stadium. Fortunately, there are plenty of areas to escape the sun in the buildings to check out the product exhibits and the show cars.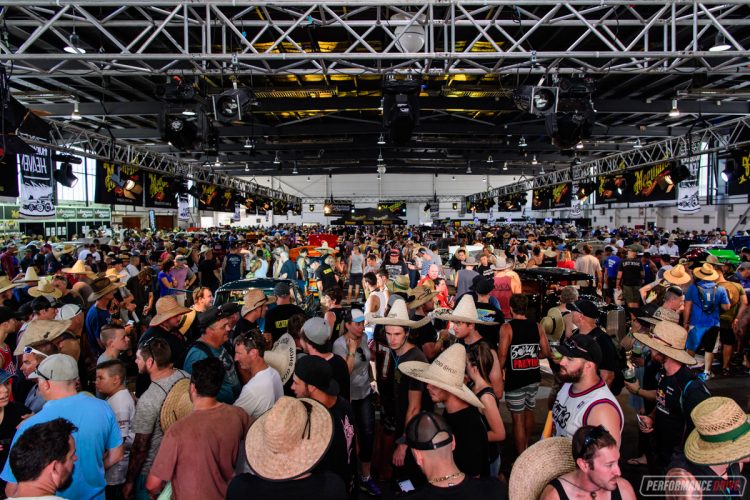 For us, the best part about Summernats is simply sitting on the side of the main 'street' that runs through the park and watching the entrants cruise around. It's basically a moving motor show, with a few burnouts and engine revs thrown in for good measure. Summernats co-owner Andy Lopez spoke of this year's event, saying:
"We saw fantastic cars, fantastic behaviour, a great program of events and despite the extreme weather that we have experienced here, our health and safety team worked diligently to make sure our all of our patrons came and went home safely."