With the new, G30 BMW 5 Series only recently hitting the scene, it was only a matter of time before tuner and manufacturer Alpina got hold of it to create the new B5 Bi-Turbo.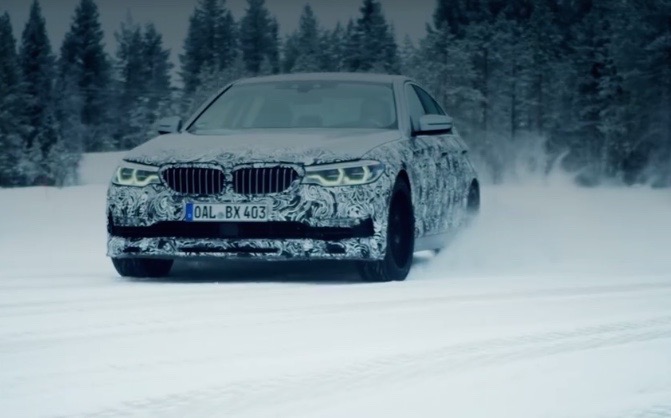 Alpina has confirmed it will be unveiling the new B5 Bi-Turbo at the Geneva motor show next month, and has released this teaser video to stir some excitement.
As before, the B5 Bi-Turbo is set to be based on the BMW 550i and its 4.4-litre twin-turbo V8 engine. In its standard form the V8 produces 330kW, however, the outgoing B5 has it tuned to produce 441kW.
It's unknown if there will be more power on hand for the new version, but it is likely to showcase improved overall performance purely since the G30 is a lighter-weight vehicle than the previous 5 Series.
In typical Alpina fashion, the exterior is expected to feature some subtle and tasteful enhancements, including a unique bodykit with neat skirt extensions, quad-outlet exhausts, a lip spoiler at the back, and some traditional alloy wheels.
Inside, we can anticipate a luxurious upholstery with lots of bespoke trimmings including woods and other handcrafted materials, and Alpina's usual instrument cluster with an extreme maximum speed reading.
Alpina is planning to release another teaser in the coming weeks, before its Geneva show debut on March 7. Since Alpina has set up shop in Australia, there is a chance the new model will eventually be offered here. Check out the video below to see the beast drifting in the snow.