After more than enough teasers and leaks Nissan has finally unveiled the all-new 2018 Nissan LEAF electric hatch. It will make its public debut at the Frankfurt motor show next week.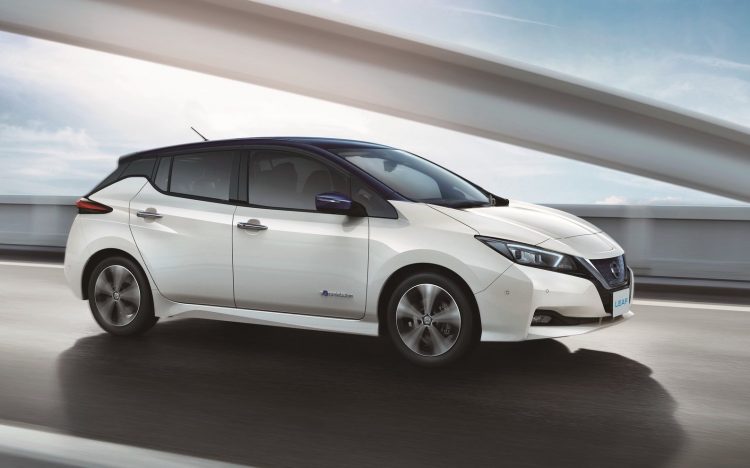 Nissan says the 2018 LEAF sets new standards in mainstream electric vehicles by offering a greater range, plenty of advanced technologies, and a stylish new exterior design. It also boasts some clever autonomous-like driving functions not seen in this vehicle segment or vehicle size.
Some of the autonomous-like features include ProPILOT Park technology which is capable of taking over the accelerator, brakes, and steering to guide the car into a parking space. This is an extension of the ProPILOT system which is Nissan's single-lane autonomous driving cruise control.
The cruise control system works at speeds between 30km/h and 100km/h, helping to steer and maintain a constant speed and distance between the car in front. It can bring the car to a complete stop as well, if, for instance the car in front stops. Nissan says this capability "significantly reduces stress when driving on the highway in flowing and heavy traffic" conditions.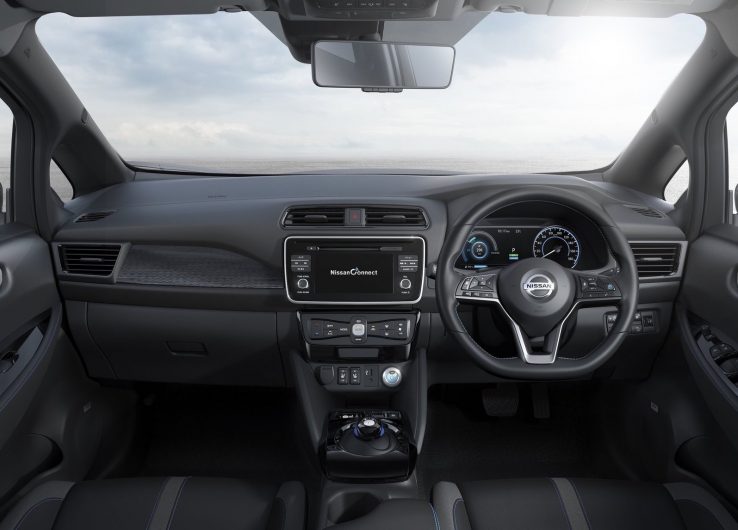 In terms of the new powerplant. It's a 40kWh system using a lithium-ion battery. Power is increased by 38 per cent compared with the outgoing model, to 110kW, while torque is up by 26 per cent to 320Nm. This, according to Nissan, results in improved acceleration out on the road.
Fully charged, the system offers a cruising range of 400km, with a charging time of 16 hours at 3kW, or eight hours at 6kW. If the owner catches the battery depletion at the low warning signal up to 80 per cent of the battery can be recharged in 40 minutes.
Nissan engineers and designers have teamed up to rework the interior as well so that it offers a cleaner, stress-free operation, with a 7.0-inch TFT display for the instrument cluster. There's also a conventional touch-screen infotainment screen for the dash fascia, with thoughtfully placed switchgear for ease of use. Blue stitching helps relate to the car's eco focus, while in the back the cargo area is rated at 435 litres.
The new LEAF will go on sale in Japan from October 2, with deliveries in North America and Europe to commence in January. Nissan says it will go on sale in over 60 markets around the world, although details regarding its Australian arrival are yet to be confirmed.