Audi has already introduced the TT RS Plus, but now it seems the company is aiming to do an Audi RS 6 Avant Plus, with even more power than the 412kW on offer.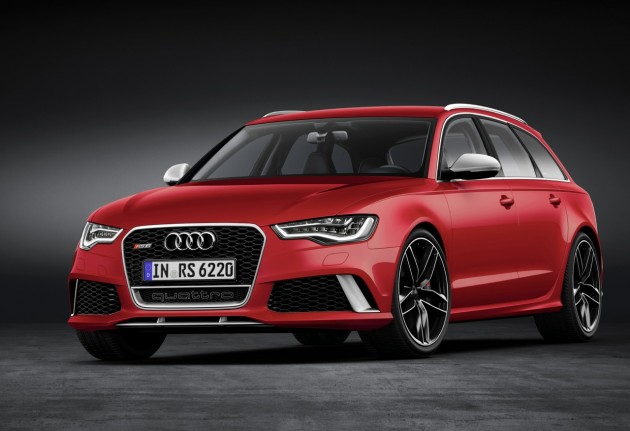 As a way of completely obliterating the horsepower wars between top German rivals – the Audi RS 6, BMW M5, Mercedes-Benz E 63 AMG – Audi's Quattro chief Stephan Reil has comfirmed to CAR magazine in the UK that a Plus variant is on the way. He also said other 'RS Plus' models are being planned.
So, what are the numbers? Well, the 2013-2014 RS 6 (launching in Australia end-2013) will come with a 4.0-litre twin-turbo V8 producing 412kW and 700Nm. The Plus variant will produce an incredible 447kW. Torque figures haven't been mentioned.
This kind of power figure will easily make it the most powerful production sedan/wagon ever, overtaking the M5 (412kW) and 2013 E 63 AMG (410kW) by quite a margin.
The RS 6 Plus will not only get a power boost, it's also set to drop some weight, improving its power-to-weight ratio. There's also speak of a different suspension tune making its way underneath to improve handling.
In terms of production, Reil said that it won't be a special edition limited by numbers. An official announcement is expected soon.