Tesla has announced on its blog it plans to purchase solar panel supplier SolarCity for as much as US$2.6 billion.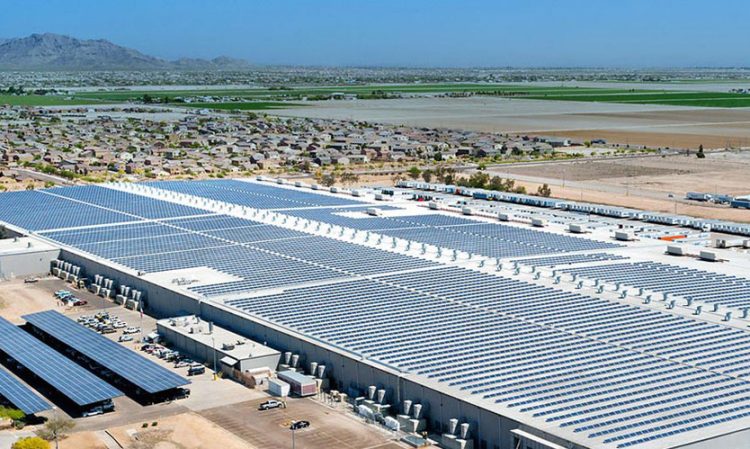 Terms of the agreement specify that Tesla would have a 93.5 per cent stake in its combined companies, and SolarCity would retain 6.5 per cent, with the acquisition expected to be finalised later this year.
Clauses in the deal include the "go-shop" option, which gives SolarCity the ability to essentially shop around for a better deal up until September 14.
Shareholders of Tesla were initially hesitant of the deal when it was previewed on June 21, with prices dropping to below $190. Share prices have since gained traction, closing out the market last week at $234.79.
The acquisition, pending shareholder approval, is part of Tesla's larger business model, nicknamed "Master Plan: Part Deux" which Elon Musk unveiled last month. The amalgamation of two previously separate entities is set to massively reduce operational costs, and underpin Tesla as one of the world's largest clean energy providers/utilisers.
Tesla's CEO Mr Musk, who currently sits as chairman of SolarCity, said the purchase will aid Tesla in its mission of "Creating a seamlessly integrated Tesla battery & solar power product that looks beautiful".
In the blog post, Tesla said "solar and storage are at their best when they're combined," and that the partnership will also result in a "stronger balance sheet" and improve manufacturing efficiencies for the company. It is expected Tesla and SolarCity will save around $150 million in operational costs in the first year following the acquisition.
SolarCity was founded in 2006 by Lyndon and Peter Rive, cousins of Elon Musk. SolarCity revolutionised the way in which individuals and businesses enter the solar game. As opposed to a one-off bulk payment, SolarCity offered leasing of its solar cells. Elon Musk is said to have been involved in the project from its genesis.
Tesla is expected to release the results for its second-quarter in the US later today.