Although it's not official, this could be the face of the new Maserati SUV which is getting ready to be unveiled at the 2011 IAA Frankfurt Motor Show this Tuesday. The image was found in a Frankfurt Motor Show pocket guide booklet.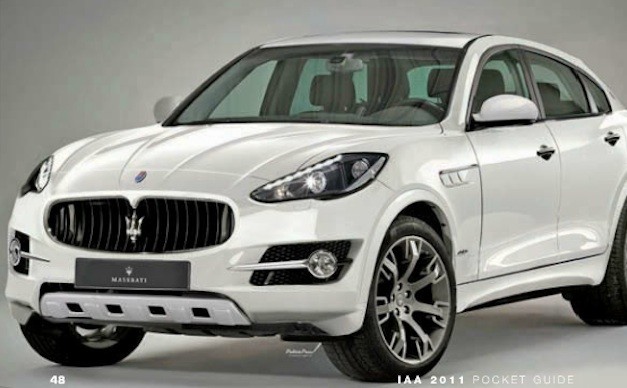 Maserati has previously announced that it is planning on introducing a new Maserati SUV into the Italian brand's lineup in the near future, and said it would unveil a concept version at next week's show.
This will be the first-ever Maserati SUV in the company's near 97-year history. The off-roader will be based on the new 2012 Jeep Grand Cherokee platform, borrowed as part of Fiat's new ownership of Chrysler (Fiat also owns Ferrari and, subsequently, Maserati).
According to the Frankfurt pocket guide, the Maserati SUV is set to feature a 4.7-litre V8 producing around 335kW of power and around 490Nm of torque. The mighty Ferrari-based V8 is expected to be backed up by a ZF eight-speed automatic-based transmission.
What do you reckon though, does it look like a true Maserati? It's a bit of a shame the Italian marque, normally only ever associated with fine sports cars and luxury GTs, has jumped onto the SUV bandwagon.
However, SUVs are an increasingly popular choice for buyers these days, even sports car buyers and tuners alike. In order for Maserati to remain competitive it could be a good move. And if the production vehicle looks anything like this, it'll certainly be a nicer-looking option as opposed to a Porsche Cayenne.
Full details will be revealed at the show, starting Tuesday the 13th of September.
UPDATE: Maserati Kubang SUV unveiled.