Bespoke carmaker Rezvani has unveiled its latest model, called the BEAST Speedster. It's a more practical, lower-powered version of the Ariel Atom-based BEAST.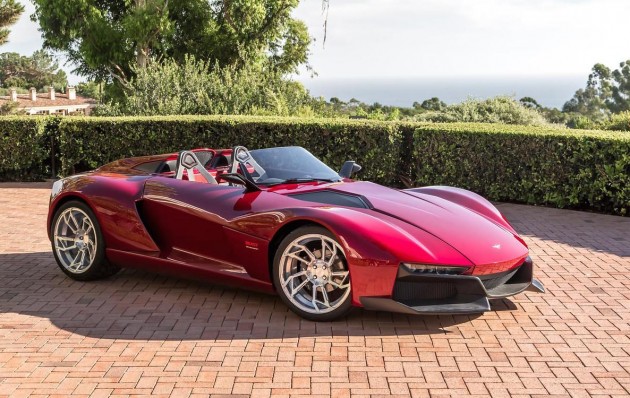 The BEAST Speedster has been designed for those who don't necessarily want to hit warp speed just driving down to the shop. However, it still possesses the same stripped out, lightweight nature of an open-top sports car.
It also carries over the futuristic exterior design of the BEAST, with a two-tone colour scheme, an integrated front spoiler system, muscular front and rear guards that blend in seamlessly with the carbon fibre bodywork, and a set of side air intakes and an almost pillarless windscreen.
In the engine compartment sits a 2.4-litre supercharged four-cylinder engine producing 224kW. Despite being the less powerful offering, the lightweight can shift from 0-100km/h in just 3.5 seconds (0-60mph).
Rezvani has made some changes to the interior to make it more practical and more suitable for regular use. Some leather padding has been added to the seats to improve comfort, while the steering wheel and gear shifter also get leather trimmings.
Interested? The company, based in the USA, is planning to release the BEAST Speedster onto the market with a starting price of US$139,000.