You might have heard of the BMW M550d, with its triple-turbo diesel straight six engine. Well, there's a good chance the new model will receive four turbochargers.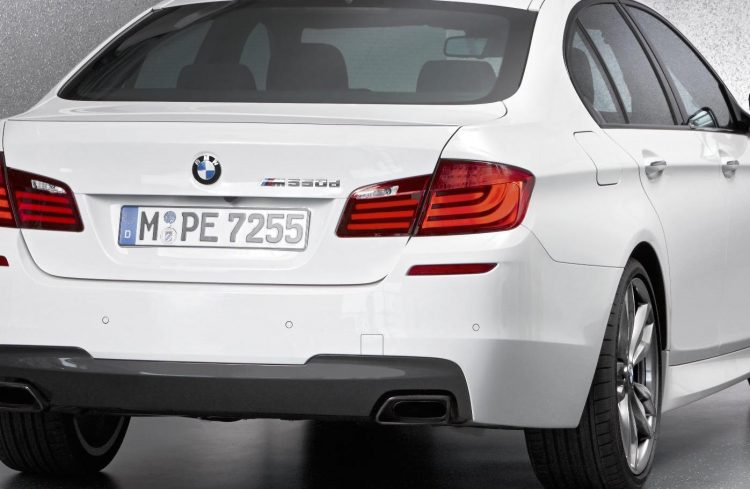 The M550d has never been offered in Australia, however, the same engine is fitted to the X5 and X6 M50d. It features three turbochargers bolted to BMW's 3.0-litre straight-six engine, producing 280kW and 740Nm.
According to a Bimmertoday report out of Germany, the M550d based on the new G30 5 Series will receive the refreshed version of the engine featured in the new 750d. It features four turbochargers, helping to boost power to a whopping 294kW and 760Nm.
The engine, according to BMW, is the most powerful six-cylinder diesel ever fitted to a production passenger car. It should also make it one of the quickest, when fitted to the 5 Series.
Helping to get all of that power and torque to the ground is the xDrive all-wheel drive system, as fitted to the outgoing M550d. The usual eight-speed ZF automatic transmission is likely to carry over.
Aside from the increase in output, there's been plenty of engineering time spent on increasing the spread of torque. It's said that around 90 per cent of that 760Nm is accessible from 1600rpm up to 4100rpm, while 80 per cent of peak power is reached between 3000 and 5000rpm.
All of this should see 0-100km/h done and dusted in under 4.5 seconds, making it very close to the current M5 (4.1) – although the M5 is soon to be updated too. Such a time should be possible, especially considering the 750d does it in a claimed 4.6 seconds, yet the new 5 Series is lighter in weight.
Unfortunately, the M Performance edition isn't likely to be offered in Australia. Instead, it's destined to be left-hand drive only.