We might get our first glimpse at the next-gen, 2016-2017 Lexus LS luxury flagship later this year, as rumours heat up pointing to a Tokyo Motor Show debut in October.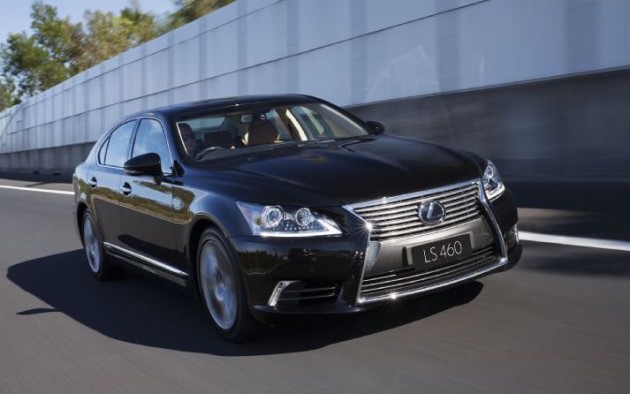 Although it has undergone some mild facelifts in recent years and now incorporates the company's new-look front end, the current-gen LS sedan has been around now since 2006.
According to reports, the Toyota-owned brand is planning an all-new hybrid flagship variant for the new model. There's talk of a V8 hybrid, similar to the current 5.0-litre naturally aspirated arrangement, with output lifted from the current LS 600h's 327kW to a much meatier circa-400kW.
At this output level it will be able to take on the likes of BMW's 760i more seriously, in terms of overall power output anyway. A finely tuned V8 variant is also set to make up the lineup, offering around 350kW. At the moment the LS 460 4.6-litre V8 produces 285kW.
Aside from the updated powertrains, Lexus engineers are apparently working hard to reduce the limousine's weight. The exterior design is also set to take a more exclusive turn to help separate it from the rest of the showroom range so it stands as the clear flagship model.
More details are anticipated to the sprinkled out in the lead up to the Tokyo show, which starts on October 29. That's if the rumours turn out to be accurate.