BMW will be showcasing an ultra-tough high-security version of the BMW X5 at the Moscow Motor Show next week, featuring bulletproof glass and panels capable of withstanding gunfire from an AK-47.
In some regions around the world there is a big demand for armoured vehicles. The latest X5 Security Plus edition has be built to pass Germany's VR6 protection rating at minimum, which offers protection from a .44 Magnum, including the .357 Magnum and 9-milimetre Luger, up to an AK-47 assault rifle machine gun.
Specific details on the components are yet to be revealed, however, it will come with special laminated polycarbonate windows which don't shatter into the cabin.
Like the concept version from last year, the Security Plus is also likely to get a high-strength steel passenger cell to protect the occupants from gunfire and explosions. Speaking about last year's concept version, BMW said,
"To prevent bullet or fragment penetration it features sealed joints which provide protection specifically, for example, in the critical areas around doors or where panels adjoin body pillars."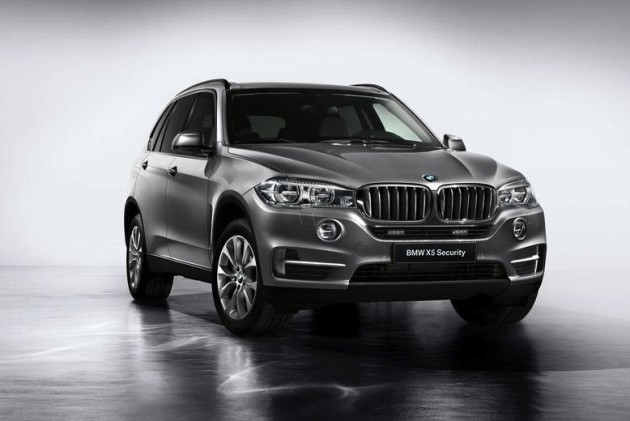 On the outside the unique model looks virtually the same as the regular X5. This has been done so the vehicle doesn't draw attention to itself out on the road while it is escorting the important person/s inside.
As for the engine, some modifications are expected to be made to protect it from being immobilised. The engine is BMW's 4.4-litre twin-turbo V8 as seen in the xDrive50i. It produces 330kW of power and 650Nm of torque. These figures could be boosted somewhat to cater for the added vehicle weight.
To prove it's all effective BMW had an example of the vehicle shot at with hundreds of bullets, including shots to the panels, engine area, and windows. As you can see the SUV looks mostly intact.