Kia has jumped on the shooting brake bandwagon and created a unique concept it calls the SPORTSPACE. It gives us some insight into a possible Optima shooting-brake-style wagon.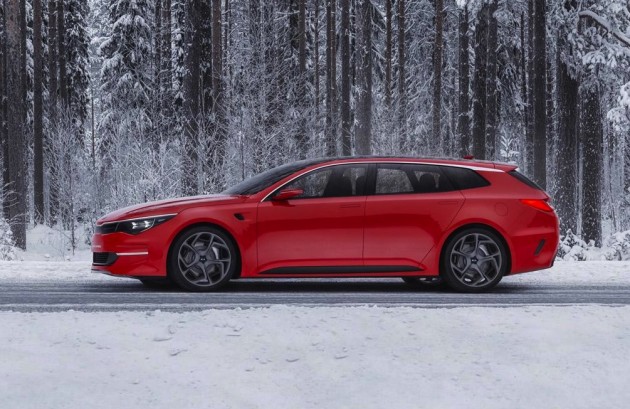 The Optima can be classed as a four-door coupe, which itself is a fashionable vehicle layout. The shooting brake – like a four-door coupe, wagon – is the next new thing. And one quick look at the SPORTSPACE gives you some indication of why it's the next new thing.
What a stunning concept. From the dished in alloy wheels, the swooping roofline, the aggressive front end, and the overall road presence, Kia has certainly done a fantastic job. It was all designed at Kia's Frankfurt design studio in Germany, under the direction of Gregory Guillaume, Kia's design chief in Europe. He spoke about the concept in a statement, saying,
"We set out to design a car that is a totally new breed of grand tourer – one for active people who need reasonable cargo space on the weekend, but don't want to compromise moving around in style, comfort and with an element of sportiness."
The biggest question we all want to know is, will it make it to production? Kia hasn't confirmed anything but judging by the success of the Optima, there could be a strong demand for a wagon variant.
It will make its public debut at the Geneva Motor Show next month, where Kia will be watching the public's reaction. What do you think? Should Kia put it into production?