BMW has been spotted test driving a prototype version of the Z5 in the snow again, with the driver showing off some of the fun sides of driving a rear-wheel drive in slippery conditions.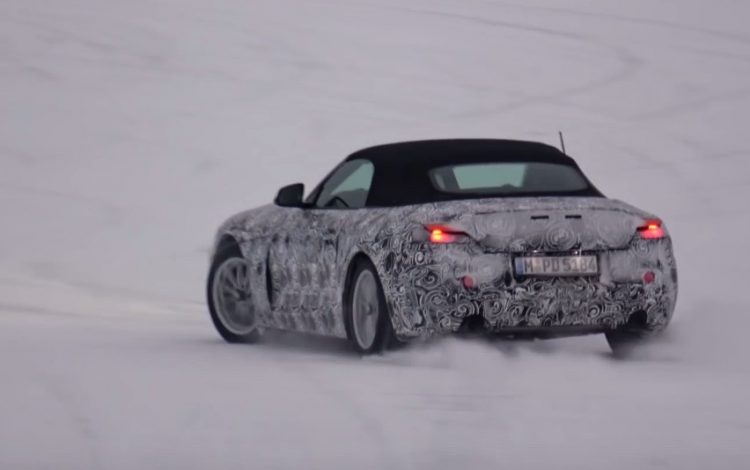 As we already know, the Z5 is set to be the BMW side of the BMW and Toyota co-development project. The Toyota side will see the revival of the Supra, although the name is yet to be officially confirmed even though Toyota was found to have registered a trademark for the name last year.
For this prototype spotting, thanks to Jalopnik, we get a taste of the engine sound. And it's good. There's a distinctly low, bass-like burble and crackle from the turbo engine, and a nice quick upshift allowing it to spin through gears.
Details regarding the engine options are still hazy and entangled in heavy speculation. Rumours suggest a 2.0-litre turbo BMW unit, a 3.0-litre turbo six BMW unit, and potentially a range-topping hybrid paired with the 3.0-litre unit, especially for the Supra version.
With a 3.0-litre turbo hybrid, power could be provoked well into the 300kW region, considering BMW previously made its ActiveHybrid 3 with the 3.0L engine and a hybrid package, developing 250kW without really trying.
We'll have to wait and see. Some official details are expected to pop up late this year, potentially with a concept reveal first. Take a look below for a preview.