Tesla's CEO Elon Musk has taken to Twitter once again to slip out some pretty substantial information, this time confirming the 'Model 3' for a March debut.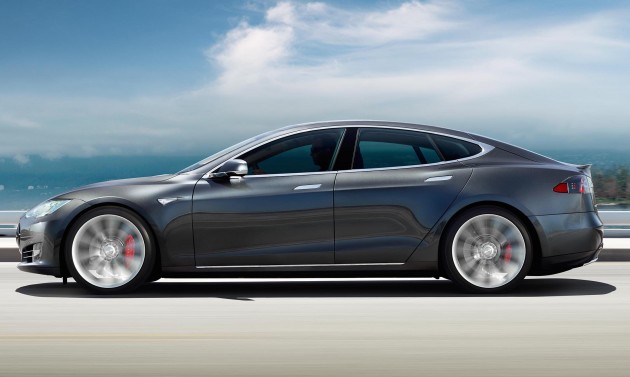 The Tesla Model 3 will be the company's new entry-level model. It will go up against popular premium mid-sizers such as the BMW 3 Series and Mercedes-Benz C-Class. On his Twitter page, Elon Musk said,
"Model 3, our smaller and lower cost sedan will start production in about 2 years. Fully operational Gigafactory needed." Adding, "$35k price, unveil in March, preorders start then."
Like all Tesla vehicles, the Model 3 will be a fully electric vehicle. It's also expected to be one of if not the quickest sedan in the class in top-spec form, just like the bigger brother Model S P85D.
Musk has previously set goals to introduce a long-range and affordable electric vehicle by 2017. This is likely the Model 3, which means it might offer a longer driving range than the Model S's circa-500km limit before the battery goes flat.
Tesla is on a roll at the moment. It has received a bundle of awards for the Model S, including the record for the world's quickest production sedan clocking 0-100km/h in just 3.0 seconds. A new SUV is just around the corner, called the Model X, which will also be one of the quickest SUVs on the market, with its 560kW electric system.
With every new model planned, it just gets more and more exciting as we all anticipate what the company will come up with next.
Note: Tesla Model S shown