A new supercar is on the horizon called the ATS Wild Twelve concept made in cooperation with Torino Design in Italy. It features a rather interesting exterior design and powertrain package.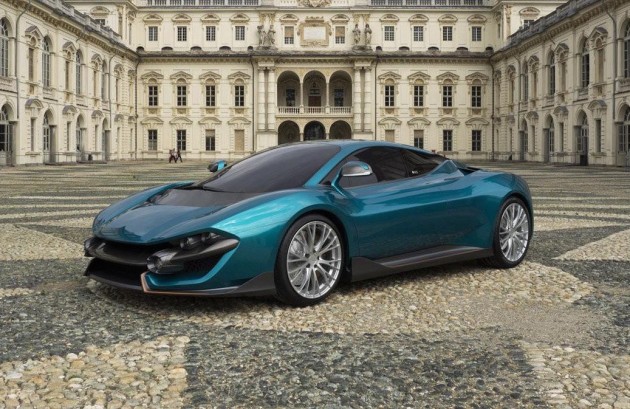 You see, this dramatic-looking, low-slung supercar is actually a hybrid. Nestled in the engine compartment is a 3.8-litre twin-turbo V12 petrol engine paired with two electric motors.
Combined, the combination develops an astonishing 632kW of power and 918Nm of torque. This is sent through a nine-speed automatic transmission and into the rear wheels, while the electric motors power the front wheels.
Out on the tarmac the machine can cover 0-100km/h in a claimed 2.6 seconds, with 0-200km/h coming up in 6.2 seconds. If you keep your boot into it the Wild Twelve keeps going until 390km/h.
As for the design, it's modern mix of daring and conventional themes. The main cabin glasshouse dome is very sleek and curvaceous in a traditional supercar fashion, while at the front is a complex multi-layered grille and spoiler system with a similar rear end.
It's understood the new owner of ATS, Piero Jacometti, is aiming to put the beast into limited production at the old Bugatti factory in Campogalliano. Just 30 units are set to hit the market next year. Expect a draw-dropping price tag.