Ever since the Subaru BRZ/Toyota 86 was launched, fans have been crying out for a turbo setup or at least some more torque. Renowned production car tuner and motorsport specialist Cosworth will be introducing a special 'FA-20 Power Package' for the car that could be just what the doctor ordered.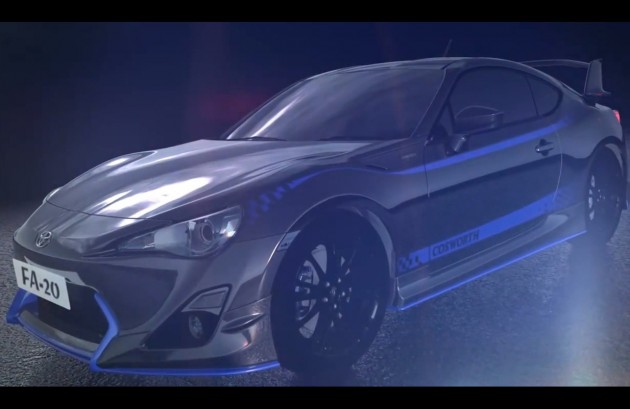 Specific details on the kit are yet to be revealed, however, the company has released this strangely enticing teaser video to get the tastebuds tingling.
By the looks of it the company has developed a serious bodykit, including a big rear wing, side skirts, and a sharp new front spoiler setup. Unique racing stripes and badges are also splashed onto the bodywork for an extra touch.
Cosworth has a bit of a reputation for tuning Subaru WRXs, with a number of special editions introduced in the UK in the past. We could see some quite serious mechanical upgrades for the BRZ, potentially even a highly tuned turbo engine. We'll have to wait and see to know for sure though.
All will be revealed some time this summer (Australian winter); very soon.