After a long period of drawn-out hype, the trailer for the first revamped Top Gear with new hosts Chris Evans, Matt LeBlanc, Rory Reid, Sabine Schmitz, Chris Harris and Edie Jordan is here.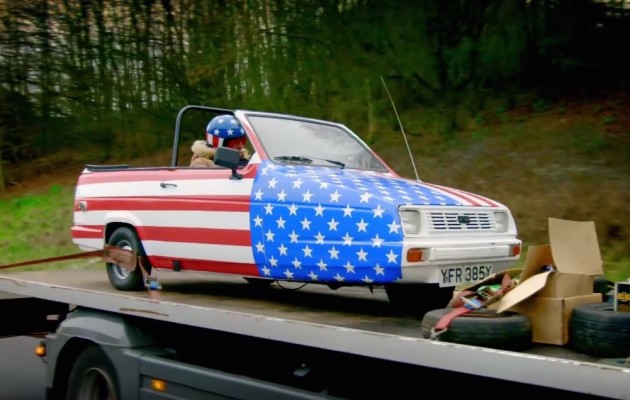 It has been a bumpy road for the new show; with behind the scenes spats, alleged production concerns and controversies involving the "Cenotaph" British war monument, but it's all come together in the end.
The trailer only features Evans and LeBlanc piloting a host of awesome machinery from an airborne Ariel Nomad, to a McLaren 675LT, Ferrari F12 Tdf , Aston Martin Vulcan, and plenty of Reliant three-wheeler antics. There's tyre-screeching, sideways and airborne action.
Said to begin airing in May, it will be interesting to see if the new franchise can capture the magic of the original three hosts – Jeremy Clarkson, Richard Hammond and James May – who are deep in the process of creating their own show via online streaming service Amazon Prime. They have signed up to three seasons of 12 episodes, so the competition will be very fierce indeed.
One ingredient they will be missing though is the The Stig, as he is referenced in the new Top Gear trailer below.
Top Gear has been airing since 1977, featuring a variety of hosts including Tiff Needel, prior to the aforementioned three who put the show on the map.