Aston Martin has sent out invitations to potential buyers interested in purchasing what is set to be the most powerful, track-focused and extreme V8-powered Vantage yet; the GT8.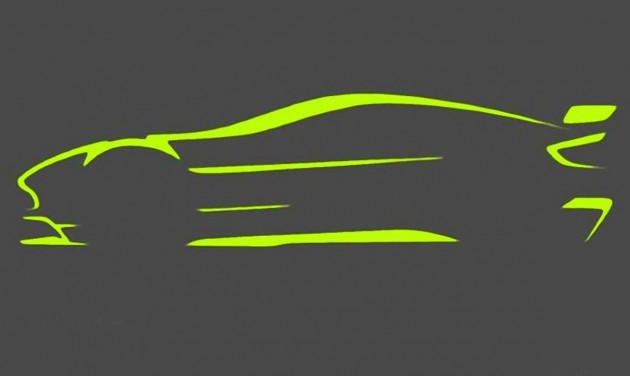 Dubbed the Vantage GT8, it is set to follow in the footsteps of its bigger brother, the GT12 (name changed from GT3), employing an aluminum, titanium and carbon fiber construction helping to reduce overall weight.
At this stage no figures have been confirmed by Aston Martin, however, the GT8 is expected to be a genuine challenger to track royalty like the Porsche 911 GT3 RS. The teaser image depicts some pretty obvious aero enhancements over the regular model, like what's seen on the GT12 (below).
In the engine compartment the 4.7-litre naturally aspirated V8 is likely to be tuned, similar to how the V12 was tuned in the GT12. The standard V8 model generates 321kW, with the GT8 tipped to add around 15-20kW. This should see 0-100km/h figures tumble from 4.8 seconds to around 4.5 seconds.
Early reports are signaling a price of around AU$320,000 (before any options are ticked), and the GT8 is expected to be packaged with either a manual transmission or the SSII automatic unit.
Aston Martin confirmed that only 100 GT12's are to be produced, and the English manufacturer is likely to follow suit with the GT8, with only 150 rumoured to be on the way. Interestingly, 40 of said units will apparently remain in the UK.
The GT8 is expected to be officially revealed some time this week. Stay tuned.