Official images of the 2014 MINI Cooper S have been leaked online just hours before its public debut at the company's factory in Oxford, UK. The new model features updated styling and more powerful and more economical engines.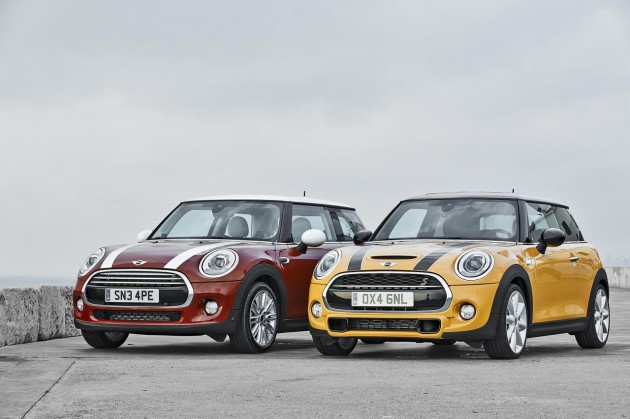 Showing an evolutionary step from the current model as opposed to a revolutionary step, in terms of design, the 2014 MINI can be distinguished via a handful of noticeable changes. The bonnet and headlights seem slightly pulled back, while the main front grille is divided into two sections with chrome stripping outlining its circumference.
At the back it looks quite similar to the current model only the lower bumper bar is infused with a new diffuser section that wraps centrally-mounted exhaust outlets. The taillights have also been revised for an updated, more modern look.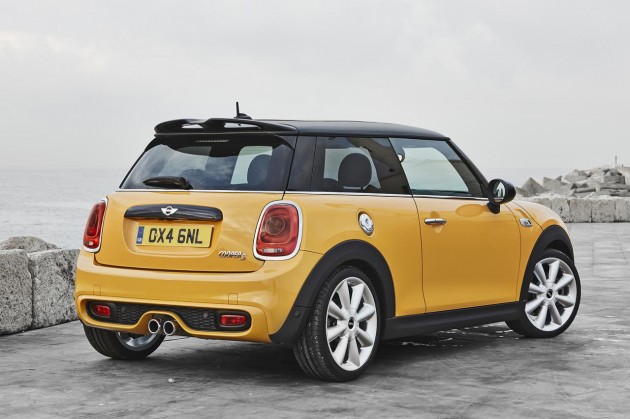 As previously reported, the new MINI will come with a 1.5-litre turbo three-cylinder BMW engine producing 100kW and 230Nm (overboost). The sporty Cooper S, as pictured, is set to come with a 2.0-litre turbo producing 141kW and a maximum of 300Nm.
Stay tuned for the official details. We'll update this story the moment it's all unveiled.
UPDATE: MINI has officially taken the wraps off the new model. The engine specifications above are correct, with variants offered in six-speed manual or six-speed auto guise.
The entry-level 1.5 three-cylinder comes with an average fuel economy rating of just 4.4L/100km, while the Cooper S 2.0 litre uses 5.6L/100km.
For the ultra fuel-conscious, the MINI D will come with a 1.5-litre turbo-diesel producing 85kW and 270Nm, returning an average fuel economy rating of just 3.5L/100km.
For the 2014 model, the overall proportions and design might look similar to the outgoing model, however, the 2014 is 98mm longer, 44mm wider, and 7mm taller. The wheelbase is also extended by 42mm for increased cabin space. Along with increased passenger comfort, boot space has also grown from 160 litres to 211 litres.
Australian specifications and market entry details are yet to be announced. It will go on sale during the first half of 2014.