In the lead up to the introduction of the all-new McLaren 'hyper-GT' car, known as the BP23, the company is handing out a special sculpture of the interior to all order-holders.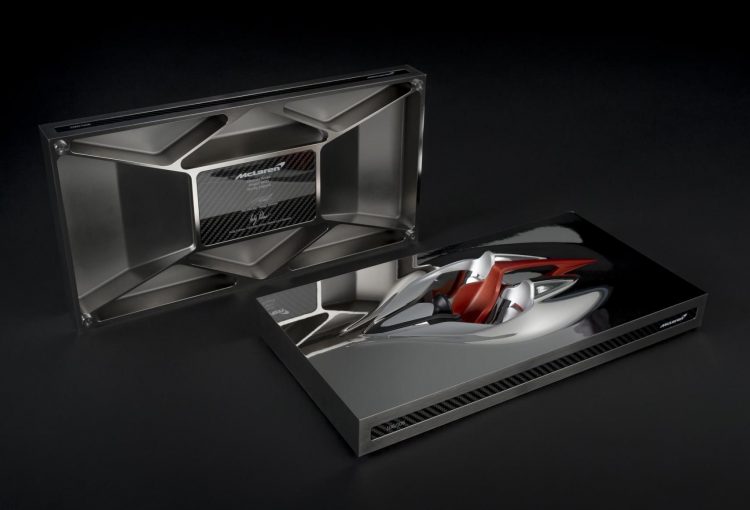 Called a 'Speed Form', the sculpture takes around 100 hours to make, featuring a highly detailed interior that's been hand-painted requiring around 30 hours alone. It showcases the iconic middle driver's seat configuration with two outer passenger seats.
The art piece measures 400mm in length, by 205mm wide and 80mm tall, weighing around 3.6kg, giving future owners an idea of the level of craftsmanship to expect in the real thing before it arrives. Unlike the real thing, the sculpture is created using 5-axis CNC machine cutting technology, but the gist of it is hand-assembled.
No further details of the BP23 road car have been revealed. So far we know the new model will be inspired by the legendary McLaren F1, adopting the same seating position. We also know it will come in as the fastest road car the company has ever made. The company says it will exceed 243mph (391km/h).
Just 106 examples are going into production and all have been sold already, without the owners even seeing it. It will sit in the Ultimate Series section of the showroom, offering a mix of luxury, imagination, and the most aerodynamic body of any McLaren road car ever made. More details are expected soon, including confirmation of the car's name.
These sculptures are individually numbered and won't be available for anybody to buy, making them just as exclusive as the rear thing.