Some more details are trickling out regarding the all-new Aston Martin DBX high-end SUV, with a full view of the interior and starting price revealed today.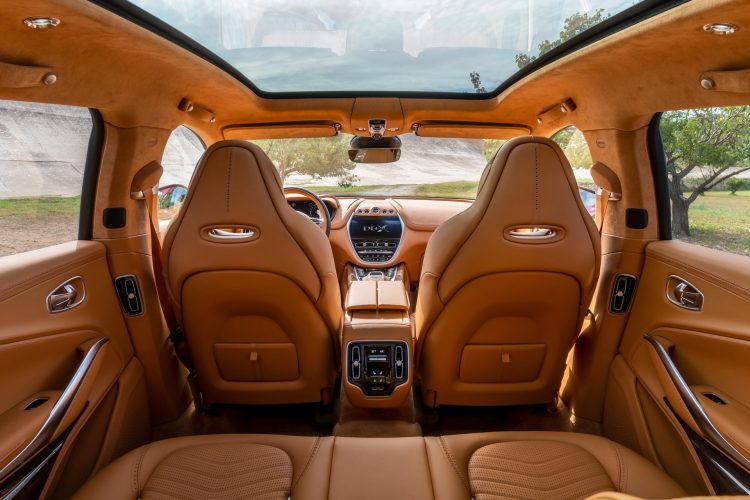 The DBX will enter the market as a flagship luxury SUV, rivalling the likes of the Bentley Bentayga and Lamborghini Urus, as well as the Porsche Cayenne Turbo. With a starting price of AU$357,000, it will undercut the Urus by $33,000. However, it is more expensive than the lowest-priced Bentayga, which starts from $333,700.
We already know the DBX will come powered by a 4.0-litre twin-turbo V8 that develops 405kW and 700Nm. Aston Martin has also confirmed prototypes have posted Nurburgring lap times under the 8:00-minute mark, placing it in the running to become the quickest production SUV to ever lap the circuit – the current record is 7:49.3, held by the Mercedes-AMG GLC 63 S.
Being an Aston Martin though, luxury and elegance is just as important as speed. And by the looks of the interior, this is going to be a spectacular proposition. The company is showing off a dark beige trim option for the cabin, with suede/Alcantara for the headliner, and soft, perforated leather for the seats.
Up on the dash Aston Martin is presenting its latest TFT touch-screen multimedia system. The company says it has integrated the screen in a way which minimises any interruption of flow and elegance. The switchgear is made from fine materials yet practicality is still promising. The floating centre console, for example, offers storage underneath large enough for a handbag or 1.5L bottle.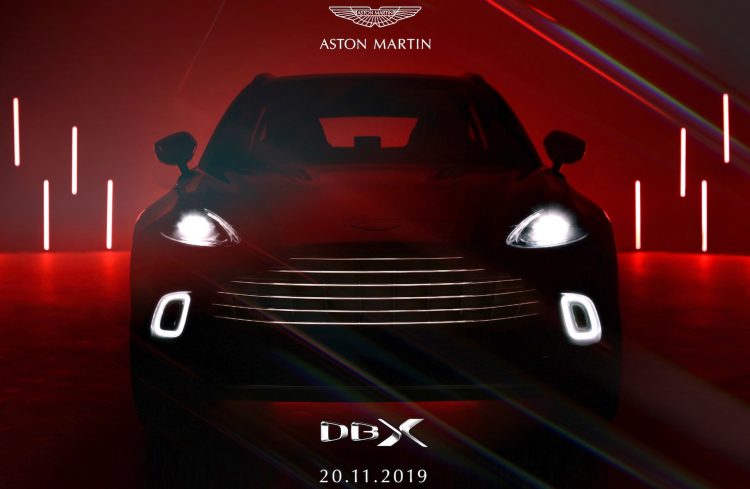 Aston Martin says it has developed the DBX to meet the needs of the 99th percentile male to the 5th percentile female, meaning it is aiming to present a very broad set of skills and attractions, for a wide target audience. On one hand it looks set to be one of the fastest production SUVs on the market, but it will also showcase a user-friendly and luxurious cabin with great visibility.
The Aston Martin DBX will be unveiled on November 20, with delivers expected to commence during the first half of next year.