Aston Martin will return to the legendary Daytona 24 Hours event in the US this year, competing in the endurance race for the first time since 1985.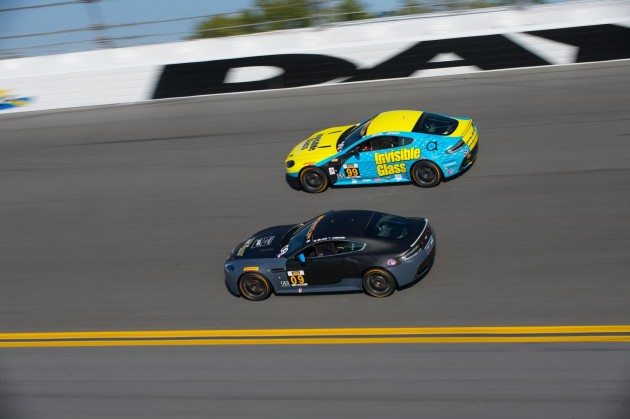 The lineup will be made up of three race cars, including a V8 Vantage GTE running in the GTLM class, along with a pair of V12 Vantage GT3s running in the new GTD class.
Dan Sayers, chief engineer at Aston Martin Racing, recently spoke about the V12 GT3s that will be run in the event, saying,
"The Vantage GTD is based on the Aston Martin V12 Vantage road car. It is very similar to our Vantage GT3, which recently won the British GT Championship in that it shares the same V12 engine but runs a slightly different aero package and set-up to comply with the new TUSCC regulations."
Aston Martin will be using the event to demonstrate its commitment to racing and motorsport at all levels. In fact, up to seven Vantage-based race cars will be competing, including four additional cars running in the support race, the Continental Tire Sports Car Challenge.
The big event takes place this weekend, Saturday January 25.