After giving us a glimpse with a teaser image last week, German sports car maker Wiesmann has revealed the new Wiesmann GT MF4-CS. As expected, this is a lightweight and more focused model in the company's lineup.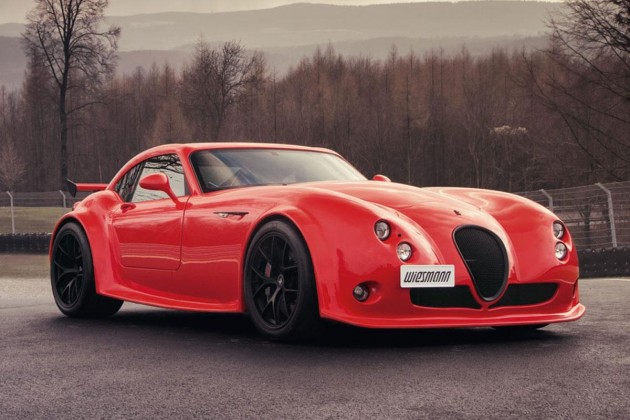 Featuring a distinct bodykit with a sharp front spoiler, body moulded side skirts, a large rear wing for downforce, and lightweight carbon fibre roof, the MF4-CS has not only been designed for track speed, it's also made to help celebrate the company's 25th anniversary.
Under the bonnet sits a 4.0-litre naturally aspirated V8 engine producing 309kW. In a car weighing in at 1350kg, it's no wonder 0-100km/h is possible in 4.4 seconds. The top speed is rated at 293km/h.
Wiesmann says the CS – clubsport – receives a weight reduction of 20kg over the already seriously focused MF4-S. The reduction comes thanks to polycarbonate windows, removed door handles, and new hip-hugging bucket seats.
For the more serious buyers, there's the option to delete the audio unit to save more weight, and fit a track pack which includes Michelin Cup tyres, uprated brake pads, and a set of four-point harness seat belts.