BMW's quad-turbo engine was only revealed last week, and the first recipient of which will be the BMW 750d xDrive. It hasn't even started delivery yet, and already a more potent version of the 'world's most powerful six-cylinder diesel' is on the drawing board, according to an Auto Express report.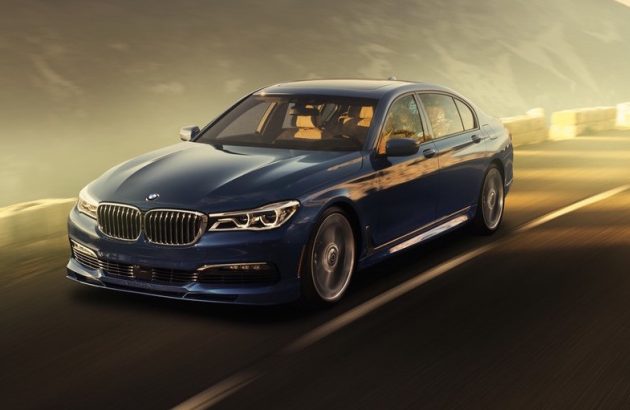 As reported last week, this engine in the G11 7 Series manages 294kW and 760Nm, unleashing a 0-100km/h time of 4.6 seconds. This is while returning 5.7L/100km on the combined cycle in the standard wheelbase models.
Alpina, a company known for generations of discreetly-tuned BMWs, has trademarked D6S, D7, D7S and XD7, which, going by the nomenclature used for its other models, indicates hot diesel versions of the 6 Series, 7 Series and upcoming X7 SUV. All of these are candidates for the new quad-turbo engine.
Alpina has previously dabbled in diesels, but never used the tri-turbo variant as a base. The F30 3-Series-based Alpina D3 Bi-Turbo was the world's fastest factory diesel, with a top speed of 278km/h and 0-100km/h in 4.6 seconds, thanks to 700Nm and 260kW.
It also has a variant of the G11 7 Series called the B7 Bi-Turbo, which gets a wicked-up version of the 750i's N63 4.4-litre V8. Incredibly, it equals the power and torque of the M760i V12, at 447kW and 800Nm, resulting in a mind-blowing 0-100km/h of 3.7 seconds.