The Nissan GT-R, known as 'Godzilla' is a face-meltingly fast car. The twin-turbo V6-powered city-stomping legend is proof that a mainstream manufacturer can challenge the ultra-elite supercar fraternity.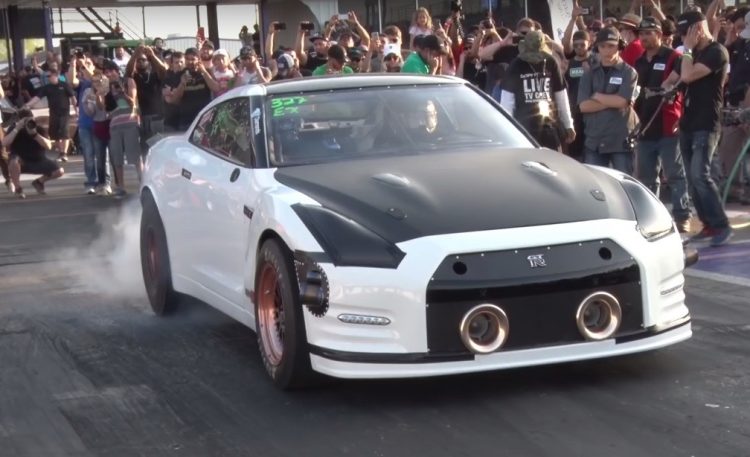 It is also eminently tuneable, with a high-technology VRE38DETT twin-turbo 3.8-litre donk, capable of withstanding many atmospheres of torment. This means the world's best tuners are always vying for quarter-mile supremacy.
Long time readers will recognise Ekanoo Racing's 7.168-second GT-R and AMS's incrementally faster 7.14-second GT-R. Both unfathomably fast for a production car, but just short of that elusive 6.0-second barrier.
Well an AMS-modified Alpha G GT-R has just thrown down the gauntlet at the Texas TX2K17 event with 6.937-second run at 315km/h, making it the quickest R35 GT-R in the world. Apparently, it's also the quickest AWD in the world. It features a highly-tuned engine that produces a colossal 2500hp (1865kW).
As you can see in the video, the car takes off so fast it looks Hanna-Barbera cartoonish, with a very pregnant pause before the numbers are displayed on the board. When that magical six appears, a wave of jubilation roars through the crowd. Check it out below.