If you really, really want to go fast, and reach fast quickly, get yourself an Ariel Atom turbo with 650hp made by Real Street Performance. Like this example here.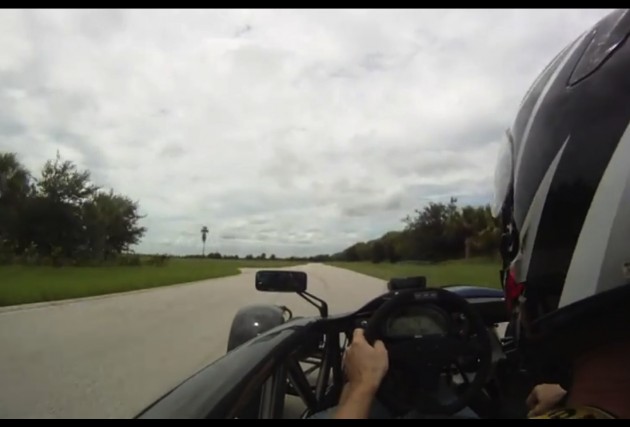 Just take a look at the videos below and you'll see what we mean. There appears to be a bit of turbo-lag at the start – either that or the driver is just nursing the Honda K20A engine as the 20psi comes on song – but after that, the Atom is off like a raging rabbit on Red Bull.
According to YouTube uploader, the Ariel Atom turbo uses the standard Atom Honda K20A engine with a stock block. Pistons have been exchanged for JE items attached to Carillo rods though providing a compression ratio of 9.7:1.
By the looks of the guy driving it in the video, this is one ballistic little car. And a car that is capable of giving you and your passenger a sore neck – as the YouTube title says, possibly the world's fastest Atom?
Calculating off the owner's 650hp (485kW) rating, the power divided by the Ariel Atom's 456kg weight, it's a power-to-weight ratio of just 0.94kg/kW. Even compared to the Atom's wildest variant, the Ariel Atom 500 – fitted with a 500hp (373kW) V8 – its power-to-weight of 1.47kg/kW has nothing on this turbocharged version.
The standard Ariel Atom does 0-100km/h in 2.9 seconds. The Atom 500 does it in 2.3 seconds. We can't help but wonder what the hell this thing would do it in. Click play below and then tell us what you think.
(Note how fast/well the Atom can be tipped into corners in the first video)