Following a recent wave of model refreshes from Toyota, the Japanese company is now getting ready to unveil the all-new, 2019 Toyota RAV4 later this month at the New York auto show.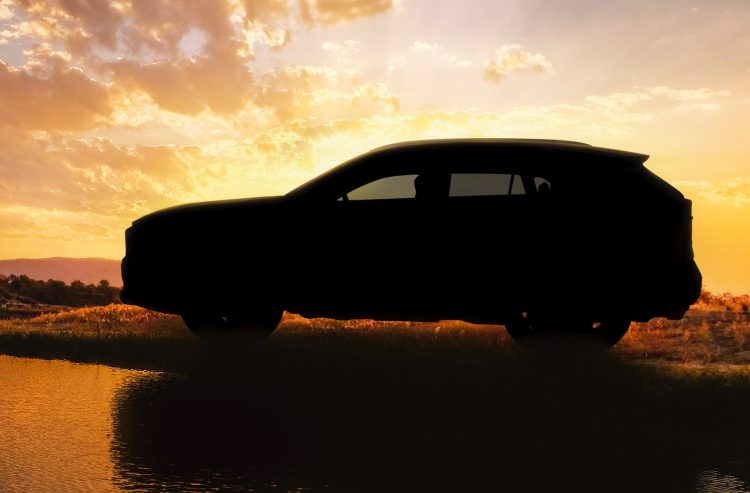 The new model is set to switch to the Toyota New Global Architecture platform, which is currently underpinning everything from the Prius, C-HR, and the new Camry. It has also formed the foundations for the all-new Corolla which was revealed at the Geneva show, currently underway.
Switching to the more modern platform is expected to bring increased passenger space, optimised weight, and much improved driving dynamics over the current model's heavy-duty-style driving character. If the platform-sharing brothers are anything to go by the new platform should really give the RAV4 a boost in its segment.
Toyota is keeping its cards close to its chest for now, providing no details except this silhouette photo. Judging by the photo alone it looks like the RAV4 will grow a little bit in terms of length, while the glasshouse area appears to go for a sleeker and lower profile design.
At the front you can see Toyota's new-look protruding grille and its upper edge, likely paired with a set of thinner and angular headlights with LED daytime running lights towards the inner edge. The overall waistline appears to have moved up a notch as well, drawing from the raised bonnet and leading to a defined tailgate lip.
As for the power sources, Toyota may implement its new Dynamic Force 2.0-litre four-cylinder unit, with preliminary specs quoting outputs of 126kW and 205Nm. There's also a new 2.5-litre 'Dynamic Force' unit that was announced last year which could make the cut in the upper variants. It produces 151kW and 250Nm. However, nothing has been confirmed at this stage.
All will be revealed in just a couple of weeks, with the New York show opening its doors on March 28. Stay tuned. Australian market entry is expected in the first half of 2019.