Holden Special Vehicles is making a transition from making hairy-chested muscle cars to building adventurous off-road work trucks and doing right-hand drive conversions on American vehicles. So, to help get things going it has just released the first TV commercial for its new Colorado SportsCat to assist with the transition.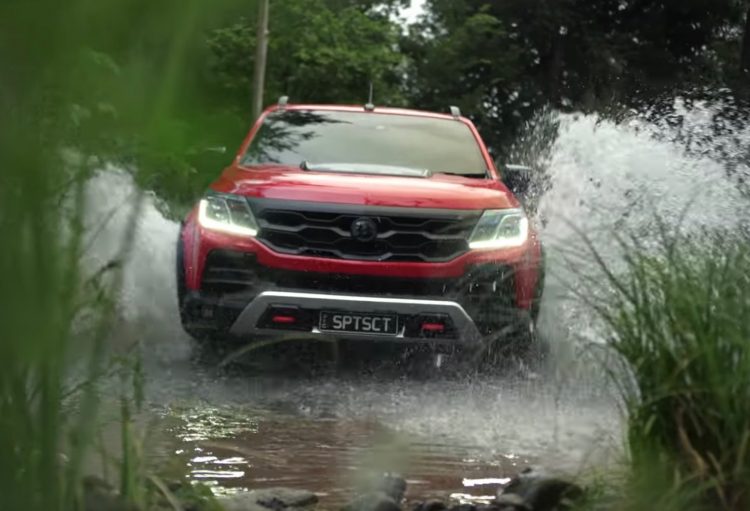 You have to hand it to HSV for making the move to utes, as this is a segment where the market is clearly heading. During 2017 local buyers bought more utes (4×2 and 4×4 combined) than small, below-$40k cars, at a ratio of 207,615 units to 204,079 units. The figure for utes was also higher than medium car and large car combined (non-premium and premium), which saw 96,241 sales.
Perhaps more crucially for HSV, ute sales far exceeded all sports car sales of all price ranges, combined (27,311 units). This, to the accountants, would have been an easy decision to push HSV over into the ute market. And that's where the SportsCat comes in.
The Colorado-based model will be HSV's first fresh model since the death of the Aussie-built Holden Commodore. Like the Commodore-based models, the SportsCat is tweaked, tuned and enhanced in almost every area to help make it a more enjoyable and more capable driving machine. However, one element that isn't touched is the engine.
Under the bonnet resides the standard 2.8-litre turbo-diesel four-cylinder from the Colorado, which produces 147kW and 500Nm. We're not sure why HSV couldn't have at least provided a unique tune to bump the power, even slightly to give it an edge over the regular Colorado. But, anyway.
By the looks of the first commercial the SportsCat will boast excellent off-road performance, with its optional SupaShock-suspended chassis, de-coupling rear anti-roll bar, and 18-inch forged alloy wheels wrapped in Cooper Zeon all-terrain 285/60 tyres. The pumped out body and smattering of black trimmings also give it a tough look that's sure to attract crowds.
The new model goes on sale priced from $60,790 for the regular variant and $66,790 for the SportsCat+, both fitted with a six-speed manual as standard. A six-speed auto is a $2200 option. Check out the ad below and feel free to tell us what you think.
https://youtu.be/tRC0BBg-6Qs