It's been confirmed, Toyota is planning a successor for the epic Lexus LFA supercar. The news was revealed to media in Tokyo today.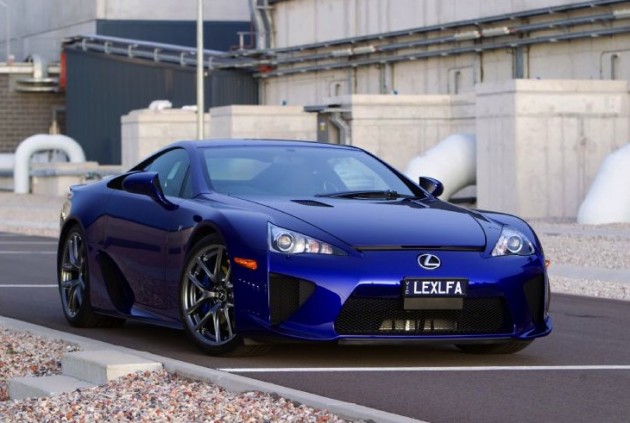 Toyota president Akio Toyoda wants there to be a car like the LFA for the current generation. Speaking at a presentation for the new Lexus NX SUV, Mark Templin, executive vice president, said,
"Akio believes that every generation deserves to have a car like an LFA, so we're building an LFA for the generation we have today."
Lexus made just 500 examples of the first-gen LFA, which had a retail price of $700,000 in Australia. Templin said the car was important to the company as it motivated engineers and improved the brand's overall reputation.
Perhaps more importantly, it also gave Toyota a product that could compete on an international scale, up against vehicles from Ferrari, Porsche and even Lamborghini.
Specific details on the new LFA haven't been revealed, but as a reminder, the first LFA was a mechanical marvel and a pure technical masterpiece. It featured an exquisite 4.8-litre naturally aspirated V10 engine producing 412kW, wrapped up in a high-tech carbon fibre body.
It also showcased a fully digital instrument cluster, which was one of the first of its kind in the supercar segment, and a precursor to the systems used in the latest IS and NX. Plenty of other technologies from the LFA have also trickled down into the company's more regular models.
For the next edition, expect everything to be turned up a notch with even more advanced technology.
There's been no word on when the new model will arrive. We'll keep you updated.