Aston Martin has been reporting losses for a number of years now, however, the company has high hopes that all will be flipped back to profitability after 2016.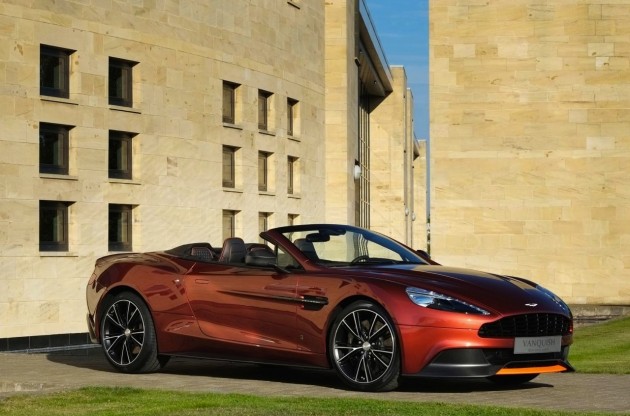 During 2011 the British marque, which is owned by Kuwaiti and Italian private equity groups, posted a loss of 21.2 million pounds. In 2012, it was worse, with a loss of 24.6 million pounds. In Australia during 2013, Aston Martin sold 99 vehicles. This is slightly behind rivals such as Ferrari (106), Bentley (121), and Maserati (134).
Hopes are riding on the outcome of a 500-million-pound investment program, including a partnership with Mercedes-Benz parent Daimler. Aston Martin will share engine development with Daimler and in return Mercedes-AMG will supply Aston Martin with a new-generation V8 engine family. These engines will help give Aston a competitive edge against rivals from Porsche and Maserati.
At the moment there are just two engine choices throughout the four-model showroom range; the 4.7-litre naturally aspirated V8 powering the V8 Vantage, as well as the 5.9-litre naturally aspirated V12 as seen in the DB9, Rapide, and Vanquish.
Speaking in an interview with Automotive News, Hanno Kirner, Aston Martin's chief financial officer, said,
"Once we finish the investment phase, we are very, very confident that it's going to take us to a very sustainable profitability. We expect to return to significant profitability in the periods after 2016."
Although an SUV model has previously been on the agenda, it has since fallen out of focus. There's no denying the strong market potential for SUVs, with almost every carmaker enjoying strong SUV sales. Such a model could help boost the company's revenue. Product chief Ian Minards said the company is remaining "open-minded" about the idea.