A small American-based car company called Rezvani has revealed a striking new super sports car called the BEAST. It's based on the lightweight Ariel Atom from the UK.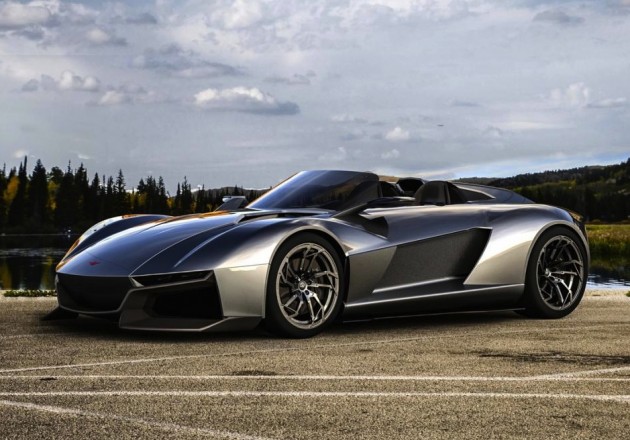 Rezvani says the BEAST is born on the track and designed for the road, meaning it is pitched at the lightweight sports car segment with the ability to tackle regular track stints such as track days.
Being based on the Ariel Atom is a great start for any vehicle. It's super-lightweight, agile, and comes with a race-like suspension and driveline layout, with rear-wheel drive.
Power in the BEAST comes from either a 2.0-litre turbo four-cylinder or a 2.4-litre supercharged four-cylinder. The 2.0-litre offers 235kW while the 2.4 develops a whopping 372kW.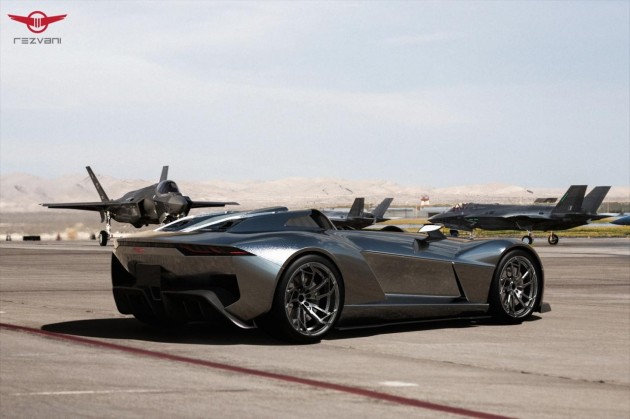 They're called the BEAST 300 and BEAST 500, respectively. The engines are prepared by Ariel Atom specialists DDM Works in the US. Dave Michael, DDM president, said,
"When the engine is built, the block is disassembled, and checked for defects, then the crank bearing surfaces are polished, the block is cleaned, bored, decked and prepped for the new high-performance parts.

"The engine is assembled with all new parts — upgraded pistons, forged H beam rods, ARP studs, and optional clutch upgrades — and filled with a break-in oil for the first start.

"On the 500hp twin charge versions, stock cams are used and stock heads, although the head is disassembled, cleaned, pressure checked, surfaced and put together with new seals."
The engines are mid-mounted and the BEAST has a kerb weight of just 667kg in the case of the 300, and 703kg in the case of the top-shelf 500. This, as you can imagine, provides an outrageous power-to-weight ratio.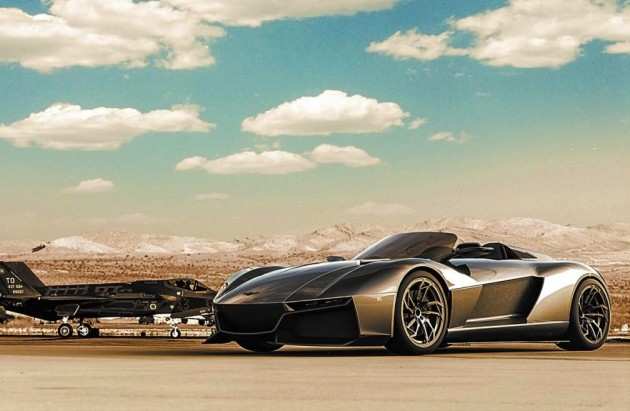 Out on the tarmac the BEAST 300 is able to smash 0-100km/h in an incredible 2.9 seconds, while the BEAST 500 does it in a barely believable 2.7 seconds. This kind of acceleration is usually only seen on super sports bikes.
Fans of the Ariel Atom will notice Rezvani has fitted some body panels. As striking as they are, the panels are actually made from carbon fibre using an advanced mould system which is formed from CNC milling and 3D printing technology.
So, how much you ask? Rezvani is planning to do the BEAST 500 Launch Edition from US$124,900, and the BEAST 300 from US$99,500. The company will also do the upgrade for current Ariel Atom owners from US$49,000 for the BEAST 300, and US$69,000 for the BEAST 500.
We think it looks cool. And with that kind of performance on tap, it's very unique and very capable of overshadowing the grandest of supercars.