German tuning company CLP Automotive has come up with, well, there's no other word for it, a full race car in the form of this BMW M3 Interceptor. It's based on the new BMW M3 GTS and features an obvious custom wide-body bodykit and race car livery.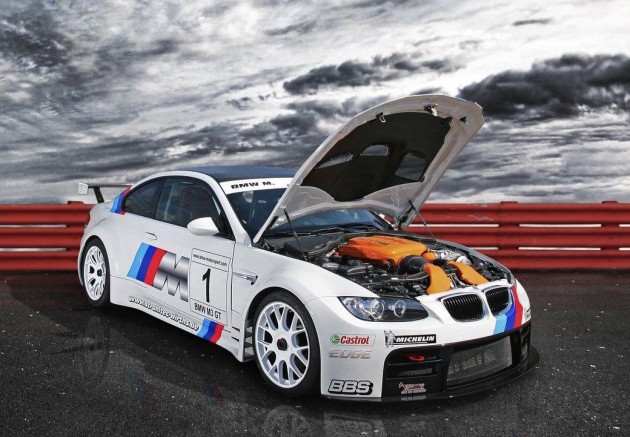 The CLP Automotive BMW M3 Interceptor features the 4.4-litre V8 from the GTS but gets a supercharger and a remapped ECU which brings power levels up to 448kW (592hp/600PS). CLP Automotive also adds an Akrapovic exhaust system for that race car bark.
Cosmetically, the BMW M3 Interceptor presents a bespoke carbon fibre body kit incorporating pumped wheel arches front and rear, a new front bumper bar design with a large air intake system, as well as a chunky rear end complete with a diffuser and heat extracting vents.
Roll stock consists of 9 x 19-inch and 12 x 19-inch lightweight alloy race wheels with centre-lock hubs. These sit on the end of a full race Bilstein adjustable suspension kit.
Inside is similarly decked out in full race trim including Recaro bucket seats and a Wiechers roll cage.
CLP Automotive is offering the BMW M3 Interceptor kit at 69,000 euro (approximately AU$).