Father's Day is fast-approaching and now is the time to start looking for present ideas. And have we got one for you here. It's a Lego model of the latest Nissan GT-R Nismo.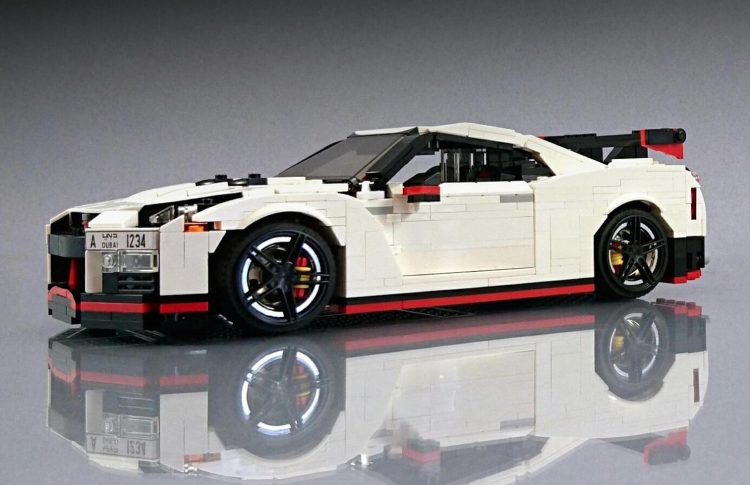 Yep, your dad will love piecing together this accurate albeit chunky scale version of the GT-R Nismo. The problem is, Lego doesn't actually offer it as an official package. Instead, this example was clicked together by 'master builder' Firas Abu-Jaber. It doesn't mean it can't be replicated though.
Abu-Jaber has spent countless hours making the GT-R as detailed as possible, right down to the V6 engine under the bonnet. It uses Technic pieces to get that traditional round taillight effect, while the black five-spoke wheels look like they are straight from a JDM tuning shop.
Around at the back the builder has incorporated a full diffuser section along with a large rear wing. We like the colour scheme, which matches the real-life machine perfectly, with the red highlights along the lower skirting and rear wing.
The cool creation is one of many custom projects that fans are waiting for Lego to officially release. Maybe the Danish company will launch such a kit for Father's Day next year? You can check out more ideas over at The Brother Brick.